Argentine actress Thelma Fardin confirmed Tuesday that she will pursue criminal charges against television star Juan Darthés for sexually assaulting her when she was 16-years-old.
Fardin's accusation that Darthés forced her to touch his erection during the production of a children's television programme in Nicaragua are the most shocking yet against the 54-year-old "beau".
"One night he started kissing my neck, and I said no. He grabbed my hand and demanded I touch him and he said, 'Look what you do to me', forcing me to touch his erection", Fardin said in a pre-recorded video that was broadcast during a press conference held by the feminist group Actrices Argentines (Argentine Actresses).
The young star and her legal team have lodged a criminal complaint with Nicaragua's gender-based violence prosecutor, she confirmed.
If found guilty, Darthés faces extradition and up to 20 years in prison.
He took to Twitter to deny the actress' accusations, writing: "What was said is not true. For God's sake. This is crazy, it never happened. Let's please wait for the Judiciary to decide".
Darthés has hired the services of celebrity lawyer Fernando Burlando.
"He should keep his mouth shut and wait to be extradited to Nicaragua", Fardin's lawyer Sabrina Cartaba responded.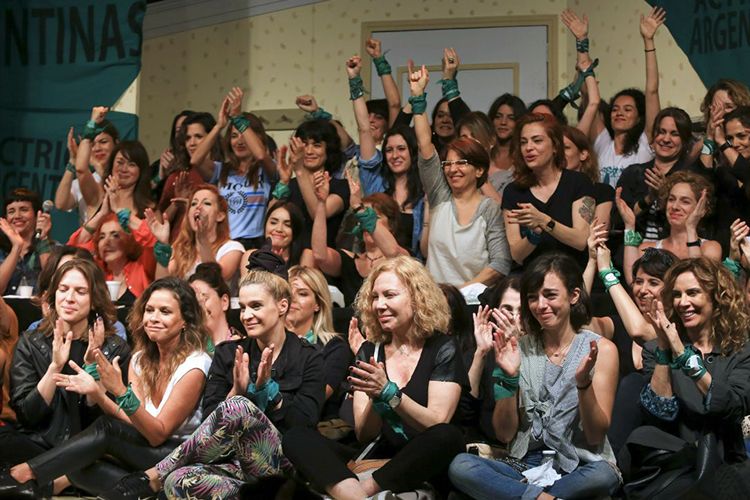 PREVIOUS ALLEGATIONS
Another actress Ana Coacci reported Darthés in February on similar grounds.
"He threw himself on me, stood up and pushed me against the wall. He kissed me, put his tongue in my mouth, grabbed my hand and made me touch his penis, saying: 'Look what you do to me'", she said at the time.
The incident allegedly took place during the production of a fictional programme by the popular Polka television agency.
Prior to Coacci's complaint, the actress Natalia Juncos claimed that during a 2005 production of the series Se dice amor that Darthés had ran his fingers down her back into her pants.
"Look how you turn me on, look what you do to me", he allegedly told her.
The actress Calu Rivero has made similar accusations against Darthés.
-TIMES
In this news