President Mauricio Macri will not attend the presidential inauguration of Jair Bolsonaro. Instead, the head of state will celebrate the new year in Patagonia with his family, a source at the Casa Rosada told Perfil.
Macri and Bolsonaro have not met personally but have, according to Foreign Minister Jorge Faurie, exchanged several telephone calls since the controversial politician won Brazil's presidential election in October.
"Brazil is our main trading partner, our regional neighbour. This is why President (Macri) understands he will need to attend (Bolsonaro's inauguration) like other heads of state", Faurie told reporters last week.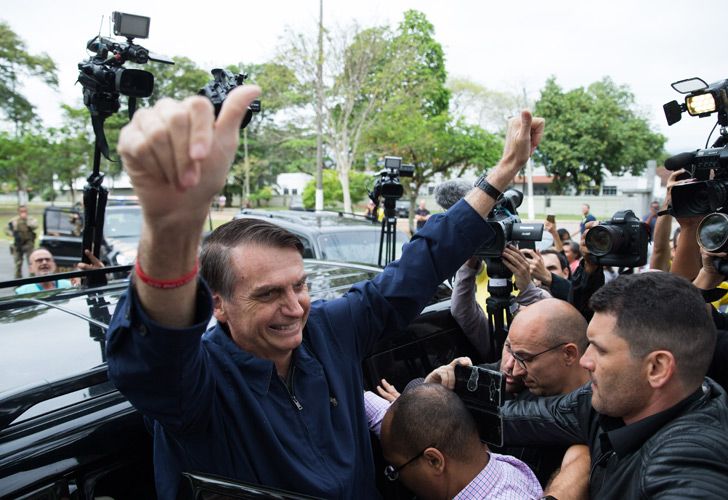 PREFERENCES
Rumours had circulated during Brazil's presidential campaign that Macri preferred Fernando Haddad — Bolsonaro's contender —as a future regional ally. The former mayor of Buenos Aires City, Macri, had worked directly with Haddad when the latter was the mayor of Sao Paulo.
"There is additional uncertainty because Bolsonaro has an anti-system discourse. The dialectic in this election is not left-right but system-antisystem, although it seems this concern will be mitigated over time," a high-level government source told Perfil in October.
Argentine government official have made few public statement on Brazil's fast-changing political landscape and have largely kept silent since Bolsonaro's win.
Brazil's president-elect shocked many in Buenos Aires by breaking with a tradition of choosing Argentina as the first destination for an official visit. Instead, he will visit Chile.
In his first statements on Argentina as president-elect, Bolsonaro said only: "A hug for Macri who ousted Dilma Kirchner", referring to former Argentine president Cristina Fernández de Kirchner and former Brazil president Dilma Rousseff.
He also spoke about his plans to move the Mercosur trade bloc away from "ideology".
"The Mercosur has value but it was disfigured by the PT (Brazil's Workers' Party)", Bolsonaro told reporters following his win. "I won't abandon the Mercosur but it won't continue to be guided by ideology", he added.
-TIMES
In this news