The bribes which orthopedic surgeons received for surgeries covered by Buenos Aires province's public sector health plan, IOMA, are the new focus of the Implant Files, a special investigation into medical devices led by the International Consortium of Investigative Journalists (ICIJ) and its Argentine members at Perfil, La Nación and Infobae.
The team obtained information and documents from whistleblowers at companies who provide implants to the health sector. The illicit pricing scheme extends to other areas of Argentina's state and private health systems, not just IOMA, according to informants.
The Argentine ICIJ team also accessed a series of voice messages, which prove how doctors demanded from providers bribes of between AR $18,000 (US$ 480) and 25,000 for each prothesis. These amounts are equal to approximately 20 percent of the total value of the devices in question.
Perfil.com had access to the first two conversations, which are now in the hands of the courts. The doctors' identities are not revealed because of ongoing judicial procedures. The provider's voice was also distorted to protect his/her identity, as was any information about patients.
The surgeons in question provide services to public hospitals in Buenos Aires province.
Whistleblowers told the investigation that their company had won several public tender processes involving IOMA but when it came to the surgeries, doctors advised over the phone that they would require an additional "fee" of around 20 percent of the value of the prothesis being used.
If the company refused, the doctors proceeded to advise the health care plan IOMA that they would not use the device due to surgical concerns, whistleblowers reported.
"For every average hip implant that IOMA imports, they give us 12 or 14 (thousand pesos). For this type of device, we were going to ask for 18, I mean 18,000, which to me seems logical", one doctors can be heard saying, "because in other places you've been asked for 25 (thousand) but, well, those places did not go through with the purchase".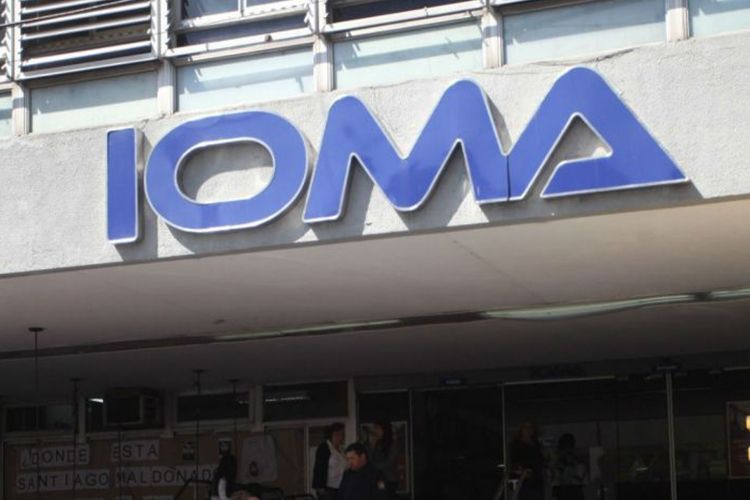 UNDERLYING PROBLEMS
For psychiatrist Antonnio Di Nanno, who is the union secretary of the Private Medical Activities Association, "several things have gone wrong".
"First, the State is not regulating and controlling (the health sector). For me, a doctor who does this (request bribes in exchange of the use of a device) must go to jail like any other criminal. But it would be good to see those who sold [the prothesis] and those who authorised (the bribe) also going to jail, which is where the State's responsibility lies. They must be reported", he said.
The main complaints made by surgeons nowadays, Di Nanno said, are "the very low fees, for those who work for a fee; and in many places, the overall work conditions".
"We believe that when doctors work in an institution they must be registered, paid legally, and charge a fee for the surgery. But this does not justify them asking for bribes", he added.
The Argentine ICIJ team asked other medical associations to comment.
FEMEBA declined to answer our questions, saying they were unaware of the details of the case.
Asked about the bribes for purchase scandal, CICOP president Marta Marquez said her union was "firmly against this type of practice".
* Argentine ICIJ team: Emilia Delfino (Perfil),, Mariel Fitz Patrick (Infobae), Maia Jastreblansky e Iván Ruiz (La Nación), and Sandra Crucianelli (for Perfil).
This article was originally published in Spanish on Perfil.com
In this news