The Instituto Holandés de Buenos Aires (NIBA) has collaborated with a group of all-female artists to create an original new audio documentary celebrating the life of Dutch feminist icon Aletta Jacobs.
The unique open-air piece, Aletta Jacobs: Pionera, takes guests on a tour around Recoleta's Plaza Houssay, using headphones as well as an in-person guide to tell the story of Jacobs — the first female doctor in the Netherlands and a devoted activist for women's rights and suffrage.
The location of the work is of no coincidence. Plaza Houssay is home to the University of Buenos Aires' Facultad de Medicina (Faculty of Medicine) and the Hospital de Clínicas José de San Martín. The park itself is named after Dr. Bernardo Alberto Houssay, the recipient of a Nobel Prize for medicine in 1947, and it plays host to various statues honouring other important figures in Argentina's medical history — all of which are men.
One of the first females in her field, Jacobs was at the forefront of fighting for women's reproductive rights globally, establishing the world's first birth control clinic in Amsterdam and subsequently touring various countries to pass on her knowledge.
Her journey is documented in an archive at the University of Amsterdam's Institute on gender equality and women's history (ATRIA) and Argentine writer and director Cecilia Meijide uses a collection of letters from the collection to form the backbone of the documentary.
"Between coming here [Plaza Houssay] various times, investigating Aletta and reading the letters, I began creating this dialogue between the three characters: Aletta, the guide and the in-person guide," Meijide explained.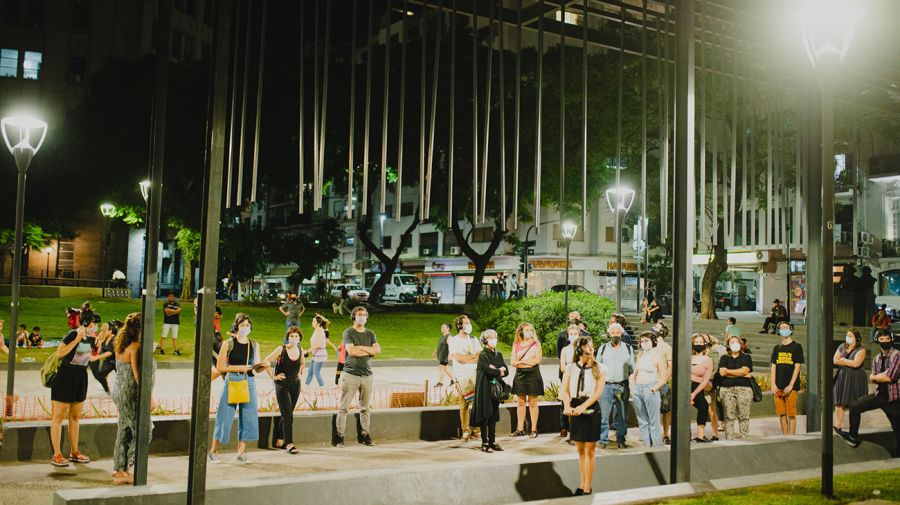 Actresses Cristina Banegas and Vanesa Maja are heard through the headphones, and their characters deliver Jacobs' story as well as encourage participants to reflect on Argentina's own feminist struggle within the sphere of medicine. Earlier this year, abortion was finally legalised in the country after a historic vote in Congress. President Alberto Fernández later signed the bill guaranteeing access to the procedure into law.
Lucia Aduriz plays the role of the in-person guide, and she ensures the headphone-wearing attendees find themselves in the correct spaces of the park in rhythm with the audio.
The event, which is financially supported by the Embassy of the Netherlands and produced by Siiva Rottenberg, takes place in the open air to minimise the risks of Covid-19. Social distancing was carried out and masks were worn by all participants at all times.
Aletta Jacobs. Pionera takes place at Plaza Houssay, every Thursday, Friday and Saturday of March. There are two showings per day: one at 7pm and a second at 8.15pm. To reserve a place, click the link.