Thousands of women marched across Argentina on Wednesday to protest the acquittal of three men accused of drugging, raping and murdering 16-year-old Lucía Pérez in 2016.
Last week, judges from Mar del Plata's Oral Criminal Court No. 1 acquitted three individuals — Matías Farías, Juan Pablo Offidani, and Alejandro Maciel — of sexual abuse and femicide charges, suggesting Pérez's body did not show signs of rape.
The court's ruling in the case said that the girl had consensual sex with one of the men and that she died of a drug overdose.
On Wednesday, demonstrators gathering under the banner of the Ni Una Menos grassroots movement were joined by other feminist groups, representatives from labour unions and everyday citizens across the country to demand justice for the slain teenager.
Pérez's mother, Marta Montero, and brother, Matías Pérez, travelled from the popular coastal city to lead the main protest event in Buenos Aires, which ended at the capital's iconic Plaza de Mayo square.
"We have to reverse this decision in honour of all of them," Montero said at the rally, referring to women who have suffered similar attacks.
A recent study found 895 femicides were committed in Argentina over the last three years, meaning one woman is killed every 29 hours.
"My daughter was raped postmortem. They raped her to death, they drugged her to death and they continued to rape her," Montero said through tears.
"With this sentence, Lucía has been murdered again. We cannot keep losing our daughters. We cannot allow this to continue happening," she said.
Women of all ages, carrying violet and green scarves that symbolise the feminist and legal abortion movements in Argentina joined the protest in the capital on Wednesday. Protesters also carried signs bearing the faces of judges Facundo Gómez Urso, Aldo Carnevale and Pablo Viñas, who handed down the ruling.
Lucia's brother, Matías, carried a sign during the march that read: "Justice for Lucía: it was a femicide."
Guillermo, the slain girl's father, participated in another demonstration in Mar del Plata, where the family lives.
As the protest reached the Obelisk, 100 women lay down on the streets, symbolising Pérez's dead body.
The teenager's death prompted nationwide protests in 2016 and 2017 calling for action against violence against women. The outcry resulted in the first ever women's strike being called in Argentina.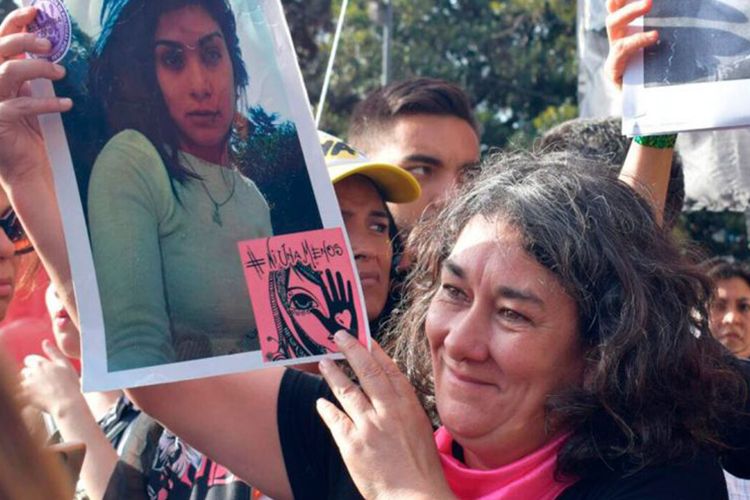 ACQUITTAL
Among the groups and individuals who have expressed concern over the Mar del Plata court's ruling was the Organisation of American States (OAS), which this week called on Argentina's Supreme Court to review the decision and "offer fair access to justice for Lucía's family and for all women victims and survivors of violence."
In their judgement, Urso, Carnevale and Viñas ruled there was a lack of evidence to find the accused guilty of sexual abuse or femicide, suggesting Pérez's body did not show signs of rape.
However, multiple reports in local outlets in the immediate aftermath of the teenager's death stated that she had repeatedly been given drugs, before being gang-raped and penetrated on multiple occasions with a wooden stick. Doctors concluded that her body had suffered extreme sexual violence.
After her death, her body was washed, freshly dressed and left at a hospital, where the defendants said she had suffered a drugs overdose.
The judges' description of the events that led up to her death, quoting alleged previous relationships with older men and other statements about her character – including the claims that "Lucía did not behave like a girl of her age" and "Lucía would not be [have sex] with anyone without her consent" – sparked outrage and allegations of victim-shaming.
"We must understand that just because a body does not show psychical traces, does not mean there has not been gender-based violence", said Lauren Malacalza, coordinator of the Gender-based Violence Observatory of the Buenos Aires Province Ombudsman's Office.
"The murder of Lucía takes place in the context of three adult men using drugs to relate to her, a minor," she told the Cosecha Roja news portal.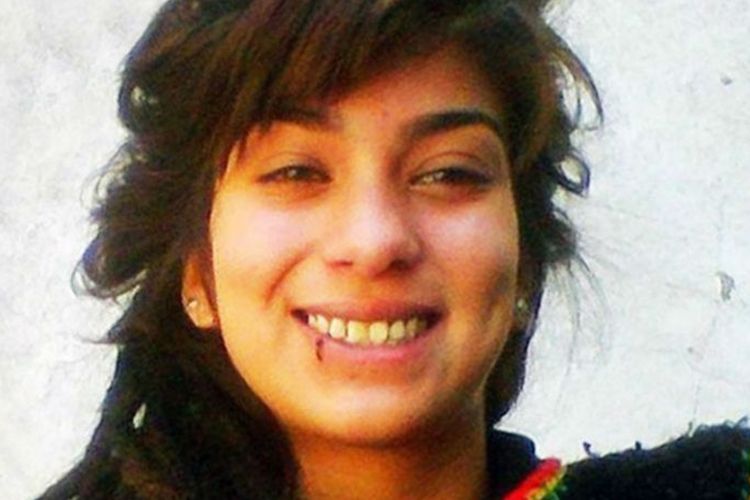 SENTENCING
On Wednesday, the court found Farías, 25, and Offidani, 43, guilty of supplying drugs to a minor. They were sentenced to eight years in prison and a AR$135,000 fine.
The third defendant, Maciel, 61, was acquitted of all charges and will be released from prison, after being jailed under pretrial detention.
Speaking to local outlets last week, Guillermo called the acquittals "an embarrassment and a lie."
In a 2016 interview with the BBC, Pérez's mother Marta said she hoped her daughter's death would draw attention to the problem of gender violence in Argentina.
"Things like this have happened to many Mar del Plata families and they haven't even been listened to," she said. "We have got used to living like this. It can't go on. The world has got to know."
"What happened to my daughter was horrific and it needs to be the pivot that change turns upon," she added. "We cannot continue like this."
-TIMES
In this news