The blame game over the ARA San Juan submarine tragedy is intensifying in Argentina, as attention turns to an imminent special investigation.
Defence Minister Oscar Aguad on Tuesday pointed his finger at former minister Nilda Garré, arguing the former Kirchner government official should not sit on the special investigative committee. A criminal court in Santa Cruz province is also investigating the submarine's November 2017 sinking.
"Much has been said about (former) minister Garré. I'm among those who believe she should not form part of the committee", Aguad told a congressional hearing Tuesday. "I cannot give evidence to those who are going to be found responsible, or could be, for the sinking", he charged.
Representatives from both chambers of Congress sit on the committee that will establish a special investigation into the naval disaster, which took the lives of 44 officers on board. Among their concerns is whether the process will be open to the public or to family members of the deceased officers.
Other comments by the Defence Minister are likely to anger some family members, who have long claimed the Macri government dragged its feet during both search and rescue efforts and the subsequent mission to find the vessel's remains.
"I committed to finding the submarine. As much as it pains some to recognise it, we found it", Aguad said.
Garré responded to the attack on Tuesday saying Aguad's comments had "a political intent".
"The minister can think what he wants about the formation of this committee. He has no right to because it was defined by another branch of power (the Congress)", she added.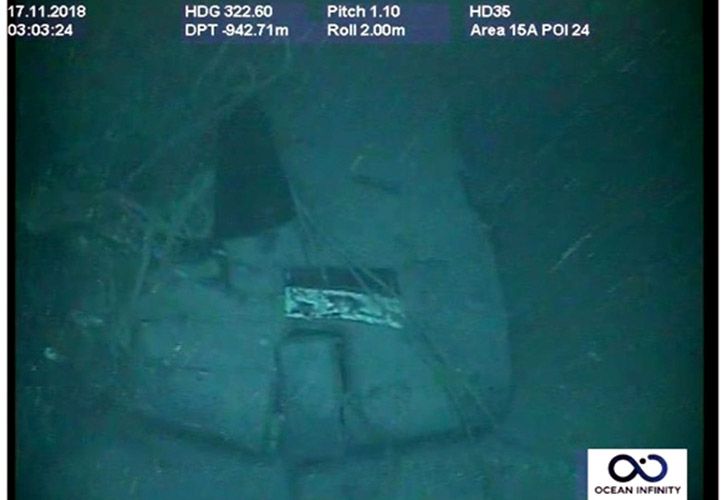 BACKGROUND
The ARA San Juan submarine was found last month — one day after the first anniversary of its disappearance on November 15, 2017 — after a group of relatives insisted the US firm Ocean Infinity's mission continue north of an earlier search area.
Crushed from an implosion, the submarine was located at a depth of more than 900 metres (3,000 feet) in a desolate area of undersea craters and canyons 400 kilometres (250 miles) off the coast.
The relatives of the 44 naval officers who went missing on the ARA San Juan remain hopeful the vessel could be resurfaced. However, both Defence and the court investigating the sinking have expressed skepticism.
"We're talking about a vessel that, filled with water, weighs 2,500 tonnes," said the federal judge in charge of the investigation, Marta Yáñez.
The German-built TR-1700 class submarine vanished as it was sailing from the southernmost port of Ushuaia to Mar del Plata after a patrol.
-TIMES
In this news