Forty-four years on from the coup that allowed Argentina's brutal 1976-1983 military dictatorship to take power, and faced with instructions to stay indoors, citizens across Argentina found other ways to ensure the memory of the horrors perpetrated at the hands of the Junta remains alive on Tuesday.
Faced with instructions to stay indoors under mandatory quarantine, people were unable to attend the traditional march in Plaza de Mayo that marks the Day of Remembrance for Truth and Justice (Día Nacional de la Memoria por la Verdad y la Justicia). Instead, Argentines both young and old draped their balconies, doors and windows with white headscarves, the sign of the Madres de Plaza de Mayo and Abuelas de Plaza de Mayo human rights movements,
Social networks were also flooded with messages of remembrance and images of the headscarves, heeding a call from various human rights organisations to use a host of hashtags – #PañuelosConMemoria, #24M, #44AñosDelGolpe, #Son30000, #MemoriaVerdadYJusticia, among others.
President Alberto Fernández and Vice-President Cristina Fernández de Kirchner also added their voice to calls for memory, truth and justice.
"Preventive and compulsory isolation prevents us from going out today to take care of ourselves. But it does not prevent us from remembering," President Fernández said on Twitter.
"This March 24, from our houses, we still lift handkerchiefs for memory, truth and justice," he added. "Never again a coup in Argentina."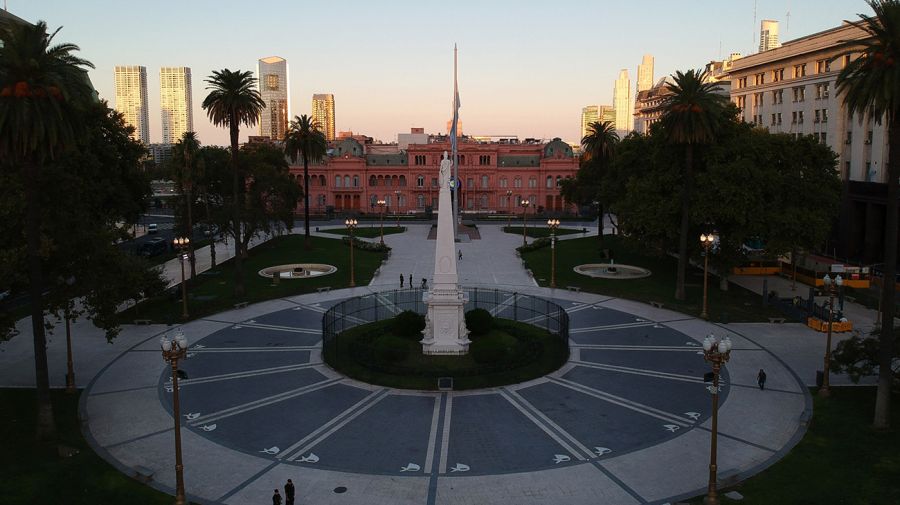 Fernández shared a video featuring a number of recovered grandchildren with high profiles – from government officials Victoria Donda and Juan Cabandié, to actors such as Leonardo Sbaraglia , Tomás Fonzi and Julieta Ortega – calling for "the Armed Forces end secrecy once and for all and order the opening of all files," as well as "all material and intellectual authors of these crimes against humanity [to] be judged, convicted and imprisoned. "
Vice-President Fernández de Kirchner also shared a short film on her social media accounts on the 1976-1983 military dictatorship.
"That coup, through a regime of terror, established the first neoliberal cycle in our country. Over the years, Argentine society learnt how to turn this day into a day of celebration of life and hope," she declared.
"This anniversary will be different," she said, referring to the lack of a march amid the coronavirus pandemic. "This year we have to stay at home to take care of ourselves and to take care of others as well. But memory cannot and should not stop."
Across the capital, buildings were adorned with the white headscarf.
"We carry the date of March 24, 1976, in our memory every day because from that date on we began to suffer a fierce, perverse and unprecedented dictatorship," the president of the Abuelas de Plaza de Mayo, Estela de Carlotto, said in a statement.
She recalled that Argentina had "more than 700 clandestine detention centres across the country, [suffered] the thefts of babies, the theft of property and the fear [Junta] left behind."
Human rights organisations estimate that around 30,000 Argentines were killed under the orders of the military dictatorship.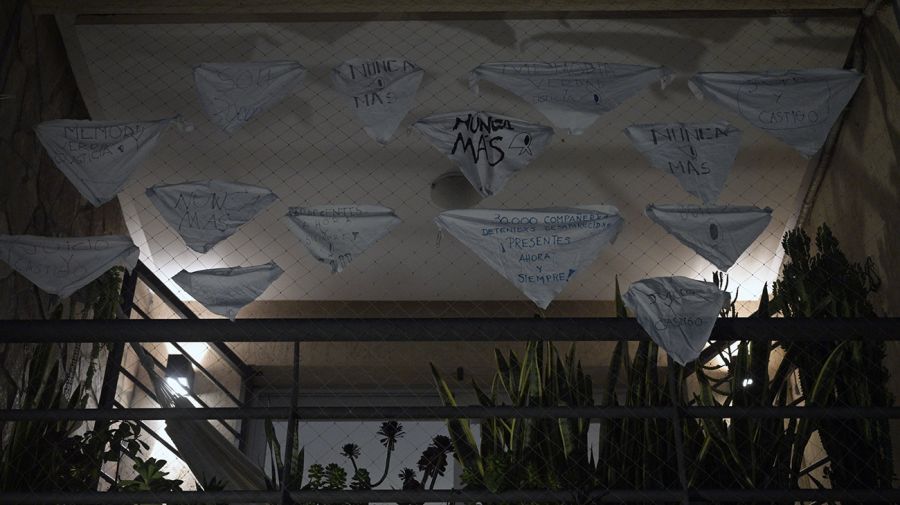 Last Friday, activists and NGOs announced that they had cancelled the traditional march amid the coronavirus pandemic. It is the first time the annual commemoration has not taken place since the return of democracy in 1983.
On Monday night, in a nod to that, huge white headscarves were projected onto a host of buildings in Buenos Aires, with the photographs of faces of the disappeared also shown. The projections will be repeated in the Plaza de Mayo at sunset tonight.
In an interview on Tuesday, Carlotto raised the point that a host of human rights violators who committed crimes against humanity during the 1976-1983 period have requested they be released from jail and allowed to serve their sentences under house arrest, arguing that their health is in danger from the coronavirus pandemic in prison.
"In no way do we want house arrest for those who are genocidal due to the coronavirus," she said.
– TIMES/AFP/PERFIL
In this news