Surgeon-Captain Richard Tadeusz Jolly OBE, better known as Rick or "The Doc," passed away last weekend, on January 13, 2018 at his home in Torpoint, England, aged 71.
Known for his life-saving feats during the Malvinas (Falklands) War in 1982 – from submerging himself in frigid waters to save drowning soldiers to tending to wounded men – Jolly is remembered as nothing less than a hero by both Britain and Argentina. He is the only serviceman to have been decorated by both sides after the conflict came to an end.
'Red and green life machine'
Born in Hong Kong in 1946, Jolly studied at Stonyhurst College and went on to read medicine at St. Bartholomew's Medical College (now Barts and the London School of Medicine and Dentistry) in London, later joining the British Royal Navy at the suggestion of a colleague.
Once the war began on April 2, 1982, Jolly served as senior medical officer for the Plymouth-based 3 Commando Brigade, tending to the wounded at the Ajax Bay Field Hospital, a makeshift facility that was moved from an offshore ship to a farm refrigeration plant in order to be closer to the the injured.
Inside the hospital, nicknamed the "red and green life machine," it's estimated that Jolly treated over 1,000 patients, of which only three died subsequently. Jolly also famously rescued two drowning soldiers after the Argentine Air Force sank the HMS Ardent, a Royal Navy Frigate in May, 1982.
"Rick Jolly changed the face, as far as I'm aware, of the way that we constructed or created field hospitals. He did something remarkable," said Malvinas veteran Simon Weston in a video for the BBC paying tribute to the surgeon. "I can only thank him for saving my life, and many others. [His death] is a tragedy for everyone who knew him and a tragedy especially for his family."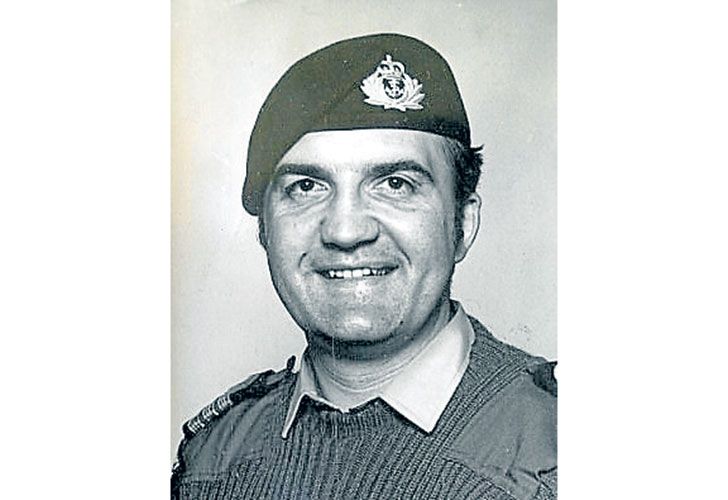 Honoured – by both sides
After the war, in 1983, Jolly was awarded the Order of the British Empire and he penned a book, The Red and Green Life Machine: A Diary of the Falklands Field Hospital, detailing his experiences during the war. By the time he retired in 1996, he had ascended to the rank of surgeon general in Britain's Royal Navy.
More accolades and appreciation, however, were to come. Ahead of a trip to Argentina with Prince Charles in 1999, Jolly sent over a list of the 80 Argentine men he had operated on, in order to track them down and see what had become of them.
When Jolly arrived in Buenos Aires, he was welcomed by more than 50 of the men. At a ceremony, he was later presented with the Orden de Mayo – one of the highest decorations in Argentina – by then-president Carlos Menem.
In keeping the honours, Jolly looked out for wellbeing of his peers. Along with fellow veteran Denzil Connick, he founded the South Atlantic Medal Association, a group that aims to "maintain and promote a sense of pride and comradeship among all veterans of the South Atlantic campaign," ensuring they keep in touch and supported each other.
Respects
Veterans and admirers alike took to Twitter last week to pay their respects to the war hero, with one user even saying that Jolly's book had "made her a nurse" and that she has "spent [her] life in service because of him."
"People assume you've got to hate your enemy but that couldn't be further from the truth," Jolly said in a 2012 interview with the Sunday Mirror. "[But] the only people who know what you're going through are the people on the other side."
Jolly told the newspaper that when treating casualties, he looked beyond the colour of their uniform.
"Over the years I've been asked what I'd do if I had to choose who to treat first, an Argentinian or a Brit. My answer was always whoever needed attention more urgently. As far as I am concerned you have to be able to look into your soul and like what you find there."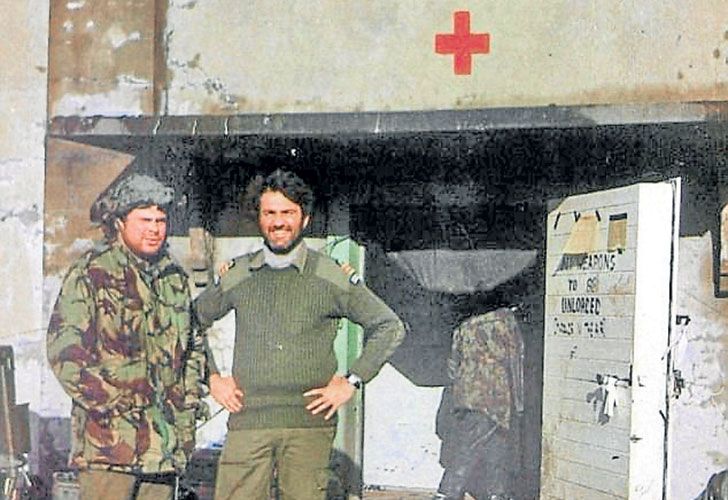 In this news