Diego Maradona made an unforgettable start to his career as coach of Club de Gimnasia y Esgrima La Plata this weekend, drawing huge media interest and large crowds to La Plata.
Inspiring a party-like atmosphere at the Juan Carmelo Zerillo stadium, Argentina's most famous footballing son told the crowd he was ready to lead their side off the bottom of the table and into a new era.
Meanwhile, tens of thousands of fans cheered and chanted on their new era, while replica shirts bearing Maradona's name flew off the shelves.
There was even time for the legendary Argentine star to shed tears, as his sixth stint as a club manager got underway.
And all this was even before a ball has been kicked in a competitive game.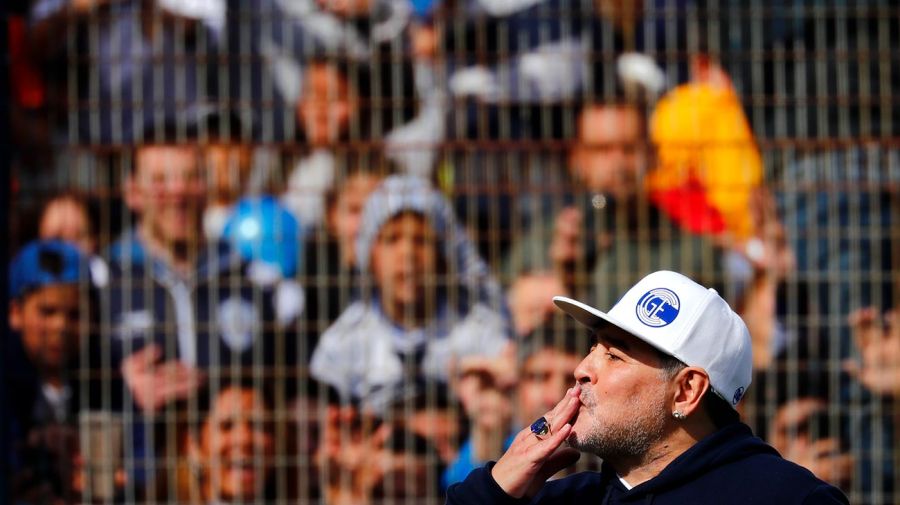 Return
Twenty-four years on from his last spell in charge of a local club (an ill-fated stint at Racing Club), Maradona is returning to Argentina's top flight as a coach for a third time.
He was welcomed by a full house at Gimnasia on Sunday for his first training session in charge of the team. For the session – which took place in La Plata, Buenos Aires Province, some 60 kilometres south of the capital – club officials decided they would open up the 'El Bosque' stadium to fans.
Preparations had certainly been made. Three huge inflatable balloons were on the pitch – one in the shape of a wolf ("El Lobo"), the club's symbol, another of Maradona's face and shoulders and a third of Maradona's famous number 10.
>>> TO SEE A SELECTION OF IMAGES FROM THE DAY, CLICK THE MAIN PHOTO! <<<
Expectations grew as the crowd chanted and cheered, before eventually the 58-year-old took to the field. Maradona, who recently underwent surgery on his knee, was driven onto the pitch in a cart, stopping at the centre circle, from where he spoke to 25,000 fans via microphone.
He was moved to tears by the welcome he received, slapping his chest next to the club badge, emblazoned on his jumper, which bore the initials 'DM.'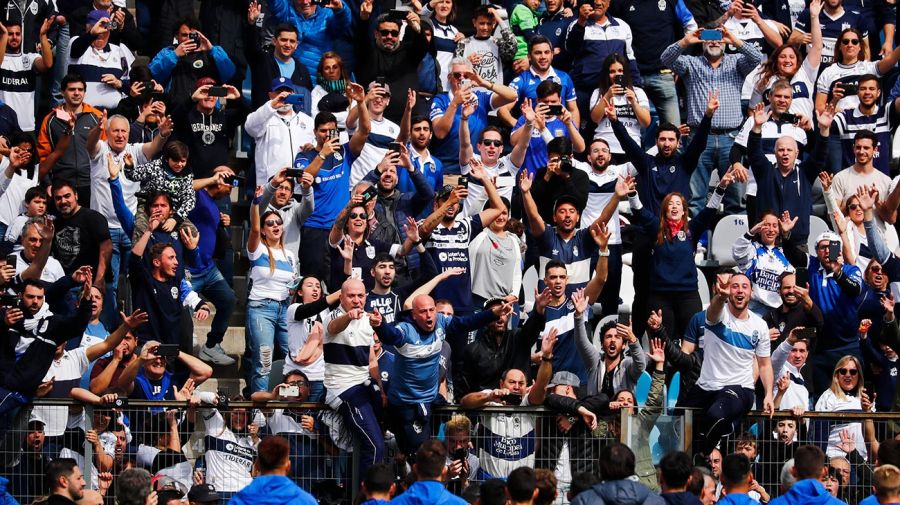 'I came to work'
Maradona told the fans that he was ready to lead the club into a new period and promised to work hard to achieve success.
I am not any type of magician, I have come to work. I will leave my life [here], all of us together. I want my players to kill themselves for all these people. While I'm in charge, this group is going to be an example," Maradona said in his speech to the fans, which was received rapturously.
"Here, the one who does not train or who does not run, does not play. I will not miss any training sessions. You [the fans] are going to give us the extra to win the matches. And we are going to win them," said the new coach, who famously led Argentina to World Cup glory in 1986.
As he spoke, at least five fans tried to run on the pitch to meet Maradona, though their runs were halted by security guards.
"How can I explain these feelings in words? When I entered the pitch I thought of my old woman [his late mother and my children," said Maradona.
Speaking at a press conference later at a hotel, Maradona expressed his joy at the reception he received.
His emotions did not go out in a press conference he later offered at a hotel in La Plata.
"I thought my heart was going to explode. Today I felt in heaven," Maradona told reporters.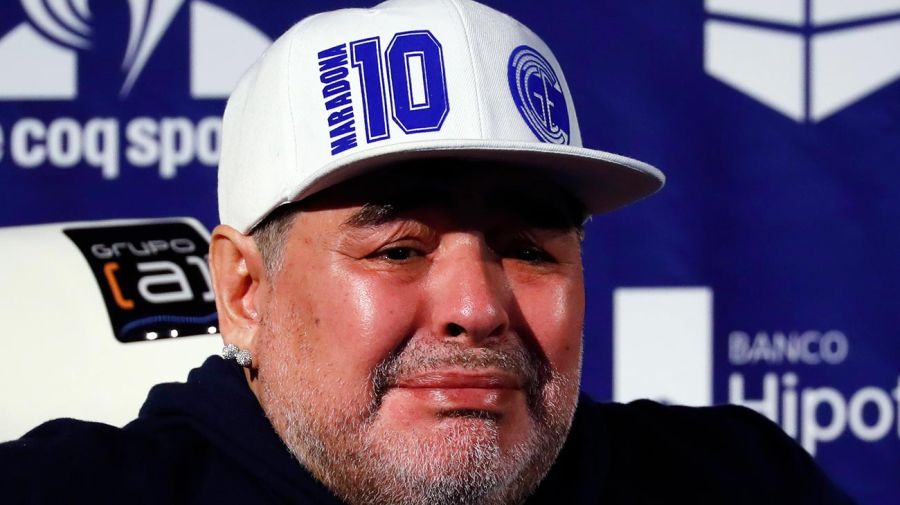 Tough challenge
The superstar, however, faces a particularly tough challenge. Gimnasia – who already have the worst points average over the last three seasons, thereby increasing their chances of relegation – are rooted to the bottom of the Superliga table with just one point from five games.
If he is to succeed , Maradona is will to hit the ground running. His debut as coach will be next Sunday, against Racing Club – a coach he has formerly coached –in the sixth round of the Superliga.
'El Diez' has signed a contract until the end of the 2019/2020 season, and will be assisted by Sebastián Méndez.
Despite his glittering playing career, Maradona has yet to find success as a coach. He will be hoping for better this time around.
His first spell as a coach began in 1994, when he took over the northeastern side Mandiyú de Corrientes, in the wake of being kicked out of the USA 1994 World Cup. A spell at Racing Club a year later also ended sooner than anticipated.
His next coaching job was not until 2008, when he took over the national side. The spell with the Albiceleste ended after the 2010 World Cup in Sotuh Africa, after Argentina were thrashed 4-0 in the quarter-finals against Germany.
In the last decade, Maradona has had spells as head coach with Dubai club Al Wasl FC in the United Arab Emirates, UAE second-division side Al-Fujairah and most recently Mexican second division side Dorados. He left the Mexican side in June citing health reasons.
– TIMES/AFP