In the midst of the snowy valleys of Ushuaia, Argentina's southernmost city, Hugo Flores arranges dog sleds in preparation for his visitors. They've returned just in time to enjoy this winter activity, which is still up and running despite the huge blow dealt to tourism by the coronavirus pandemic.
Flores' cabin, which once received hundreds of visitors a year, was the starting-point for the 'Carrera del Fin del Mundo' ("Race of the End of the World"), a sledding contest for participants, who arrived without fail every year with their dogs from all latitudes. Then came Covid-19, forcing the competition to be suspended.
The closure of Argentina's frontiers hit the enterprise, mainly built on foreign visitors, receiving around 150 tourists daily pre-pandemic, even further.
But copious snowfall in Tierra del Fuego Province in recent weeks has opened up new opportunities to capture domestic tourism, at a time of sparse snow in other Argentine winter centres, with the government relaxing some of its public health restrictions.
"Ushuaia is full of tourists but last season was like a shipwreck," Flores said in an interview.
In 2000, he says, he thought that time was up for his business.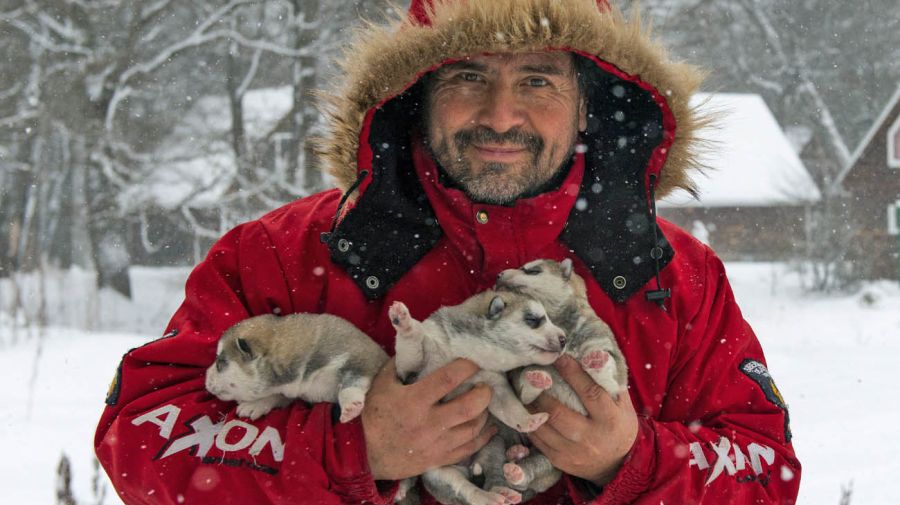 Polar dogs
Deep in Argentina's south, more than 3,000 kilometres south of Buenos Aires, the pack breaks into a deafening collective howl when Hugo strides out of his cabin to pick the dogs for the next ride.
His 152 Siberian and Alaskan huskies consume a ton and a half of balanced food a month, but what they most need is exercise and constant care. Volunteers help out while receiving sled-driving classes in return.
"We don't train the dogs, they run by instinct, but we have to train the leaders to follow the track," said Flores, explaining the art of sled-driving. Patience is the main virtue which he believes to be necessary to dominate this canine breed well-known for its beauty and obstinacy.
"There are whistles which act as stimuli so that the dog knows I'm behind him while any person with strong arms and able to endure the cold can do it," he assures.
Each dog runs a maximum of six times daily, after which each tourist ends up with a steaming cup of hot chocolate in Hugo's cabin.
"They run daily, they need it to stay happy," explains Hugo whose life's work was born out of a fascination with Argentina's now extinct polar dogs.
The 58-year-old was the minder of one of these crossbreed dogs created by the Argentine Army to endure the frozen conditions of Antarctic expeditions down to the South Pole.
But those highly resistant dogs could not stand life outside the White Continent when they were withdrawn from the Antarctic in the 1990s in order to comply with international environmental protection norms because they were considered a menace to other species such as seals and penguins.
"When the polar dogs were pulled out of the Antarctic and brought to Ushuaia, I got to know them and they fascinated me – that's when I began to get into training dogs for sled-driving, an activity which deserves promotion because it unites man with Nature," he ass
by Alexis Delelisi & Sonia Avalos, AFP