Narda Lepes has been named the best female chef in Latin America by a panel of critics who each year draw up a list of the best 50 restaurants in the world.
The 48-year-old Argentine – who will be honoured with the prize at a virtual gala by the organisers of the The World's 50 Best list next month – said she was delighted by the news.
"In a year where everything is so intense and so strange, and requires so much from each of us and strains us emotionally, I take this recognition as a boost for my career," Lepes told the AFP news agency, reacting to the news.
Lepes, an advocate for returning to the use of healthy produce, vegetables and plant-based diets, celebrated the award's arrival coming "in a moment where we are paying more attention to the roots of food."
Born in Buenos Aires, Lepes trained as a chef in Paris and then returned to her homeland, where she became well-known through a series of TV appearances. The author of several books, many of her recipes have become classics, with her cooking secrets shared with the nation.
Today, however, she is most famous for her well-reviewed flagship restaurant, Narda Comedor, in Belgrano, Buenos Aires, at which she pushes a menu that prioritises vegetables and legumes.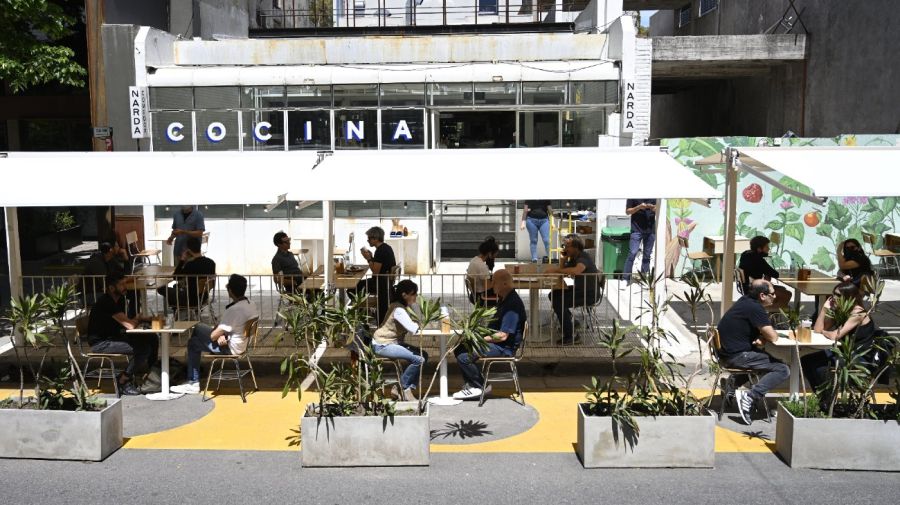 The chef is also the promoter of the 'Comé+Plantas' ("Eat + Plants") application that encourages greater consumption of fruits, vegetables and legumes and is a member of the Asociación de Cocineros y Empresarios Ligados a la Gastronomía Argentina ("Association of Cooks and Entrepreneurs Linked to Argentine Gastronomy," ACELGA).
"I like having the opportunity to say this in a more amplified way: we have to pay attention to what we eat and rethink how we produce it," said Lepes.
"The recognition from my peers, in a situation like this, like the one we're living in, is wonderful."
A keen fan of experimentation in the kitchen, Lepes creates her recipes with a close eye on the seasonal vegetables, spreading knowledge about when is the best time of year to consume them. She also emphasises the importance of knowing where the produce comes from.
"We need to understand where it comes from, how it is grown, how it gets to us and to incorporate variety. We have to eat more vegetables," he explained.
– TIMES/AFP