Two blocks from the shore in the Patagonian city of Puerto Madryn, students have now been occupying the Escuela 728 technical high school for more than 40 days. Three months into a teachers strike, called over lack of pay and poor conditions in public schools, the students took over the school to draw attention to their plight.
It was just over a month ago that students across the province started occupying schools. At least six are occupied today. The takeover, the teenagers say, is not only in support of the striking teachers, it intends to draw attention to the objectively unacceptable conditions at schools and cuts to free transportation.
The teenagers at Escuela 728 are waiting for a visit from an official from the Chubut provincial government. The previous Friday, after a Twitter altercation with a mother of one of the students at the school, the province's Infrastructure Minister Gustavo Aguilera, promised to visit the school.
He hasn't yet appeared. First the date of the visit was changed, then Aguilera said he would send his team.
Word comes through later from his office. Though no student saw visitors, the minister's team said they turned up, saw that the school's doors were damaged and therefore deemed them too dangerous to use.
"We have had no responses, not one," says Camila Martínez, 18, who studies tourism at the school. "Supposedly, the governor says we don't have any money, so they've stopped paying all public workers… Everything that is public in the province."
One week later, Aguilera eventually visited the school to inspect the damage, according to students (Aguilera and his office could not be reached for comment). They say he told them the government cannot repair the building while students are occupying it.
While barely a sideshow issue to the ongoing presidential election, Chubut Province's conflict between public workers and the government is arguably ground zero for Argentina's extraordinary economic crisis.
Faced with a US$1-billion debt, and fielding allegations of rampant corruption, the provincial government stopped paying public employees in August, the second time in two years.
Sustained strikes and protests from school and hospital workers followed. They continue to this day. In Chubut, most public school classrooms are empty. Hospitals only operate for emergencies and court proceedings are limited. The province now pays public workers in an ever-evolving quota system. Yet money is still owed from the pay stoppage earlier this year to education, legal and healthcare workers. Retirees in Chubut are also waiting for their pensions.
"We don't believe promises are going to be kept, since they continue to not keep those they've already agreed to," Florencia Franco, 33, a history teacher in Puerto Madryn, told the Times.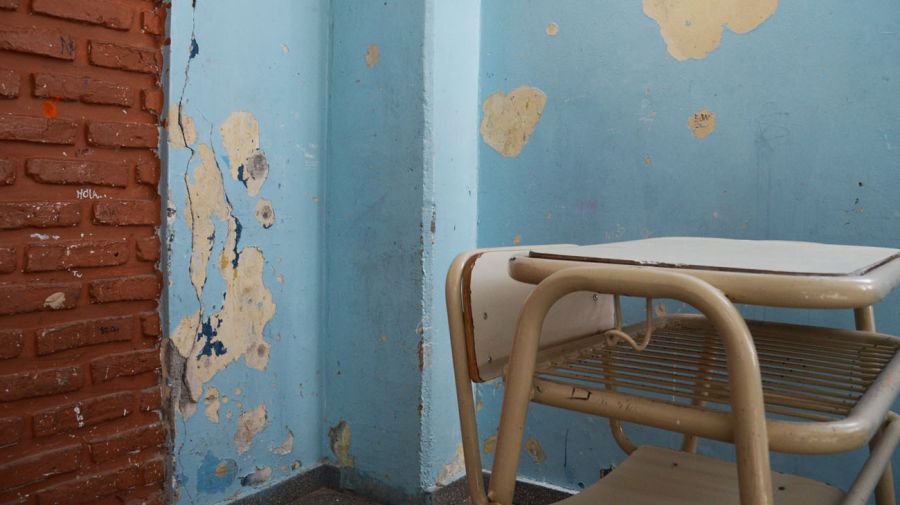 LIVING TOGETHER
Escuela 728 of Puerto Madryn does not have functioning lights. The school floods when it rains. Nearly every classroom has water and humidity damage on its walls. There is only one set of working bathrooms. The cafeteria has not been used for two years. With a total enrollment of about 150 students, ranging from the ages of 12 to 18, there aren't enough desks. The classroom doors don't even close.
After two months without classes, a group of 20 students decided to take a stand.
"We had already held marches. We had already had protests," said Thiago Huenupi, 18, who also studies tourism. "At the last moment one of our comrades pulled the fire alarm and said 'We're going to occupy the school!' All of them [the adults] shut up."
Within the occupied schools of Chubut, students cook for each other, guard the doors at night and look after the younger students of 12 and 13 years old. Daily assemblies sort out who does what tasks when. The assemblies also address disputes between students.
"Living together is the most difficult part more than anything," said Martínez. "We have certain moments where we focus on recreation. We play [the card game] truco, make signs. We draw. It's to take ourselves away from the situation a little, to relax our heads. Because if not, we explode."
From adults and officials, students receive support, threats, advice and cynicism. Some parents prevent their teenagers from joining the occupation. Other parents, though supportive, wish the teens wouldn't sleep within the schools for weeks on end.
"Sometimes my parents don't agree with this," said Flor Toledo, 17, who is part of an occupation at another school in Trelew, Escuela 712. "But they accept it, because they know I am not wrong."
"We do not study how we want in the school," she added. "The school doesn't make us proud, because it hurts to see the school like this."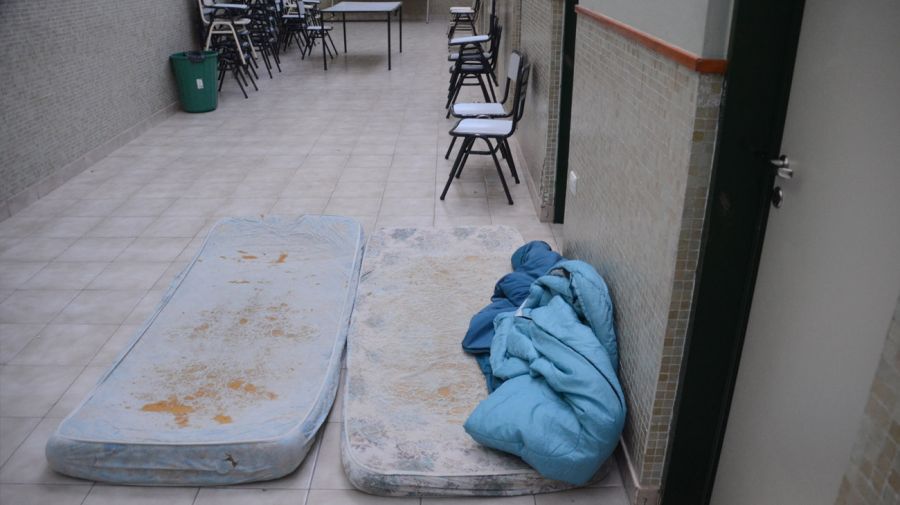 PATAGONIAN SCREAM
Incensed by the second so-called "staggered pay" crisis in two years, the teacher's union of Chubut, ATECh (Asociación Trabajadores de la Educación de Chubut), has waged a sustained fight against the provincial government. Makeshift encampments have stood for three months in front of government buildings in the capital of Rawson. Through now-lifted highway blockades, teachers crippled the province's oil industry, a key source of funds for the government's debt payments. Protests and blockades have been met with police resistance.
Federico Massoni, the head of Chubut's cabinet who also serves as security minister, refused multiple requests from the Times for comment.
In the provincial capital of Rawson, the walls of the encampments are stitched together by cloth, scrap wood, and nylon. Someone continually feeds wood into the fire to fend off the chill of the Patagonian air.
Inside one set of tents, a sign reads "Chubut Teacher Collective," illustrated with a clenched fist emerging from a school bus. Handmade paper flowers dangle along strings overhead. Maté is passed around. There is discussion of future road blockades and grumblings about the union's leadership. Tales of unkept promises by politicians run abound.
"They do what they do because here, it's how they want it," said Marcela Rossi, who works at Escuela 776 in Playa Unión, discussing local politicians.
Eating guiso soup in an encampment in front of the provincial legislature, Rossi laments years of alleged government corruption, the province's wealth never trickling down to the people and a disinterested media.
"Nobody pays what they have to on time… and it's a disgrace, because the province is so rich," Rossi said.
In September, Cristina Aguilar and Josefina Ruíz Díaz, two teachers from the southern oil town of Comodoro Rivadavia, died in a car accident while returning home from a protest in Rawson. Earlier that day, faced with a strike over lack of pay, provincial Governor Mariano Arcioni decided to raise his own salary by 100 percent. The tragedy of two dead teachers still fresh, a group of demonstrators torched the entrance to the provincial legislature in Rawson.
"What did they think was going to happen?" Rossi said, listing the outrages that culminated with the death of two fellow teachers.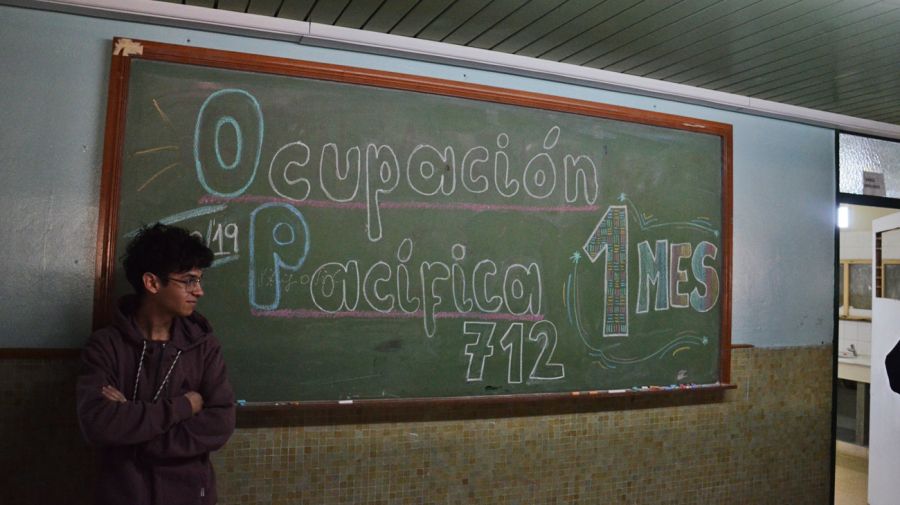 SACRIFICED
The provincial government in Chubut spent 22 billion pesos on wages for public personnel in the first half of this year. Though a 91-percent increase on the previous year, spending on public workers only accounts for a quarter of the province's budget.
After Arcioni was re-elected on June 9 (the previous governor, Mario Das Neves, died of cancer in 2017, with his lieutenant-governor, Arcioni, assuming his post), debt collectors started to demand payment for parts of Chubut's US$1-billion debt. The government decided to axe spending to cover its payments.
"As the monopolies [in the province] make themselves richer and richer, it's always the working class that has to be sacrificed," said Silvia Llanquetru, a teacher at Kindergarten 427 in Trelew.
Since the initial pay stoppage in August, Chubut's government now pays teachers in a quota system it negotiates month-by-month. Authorities continue to not fully comply with inflation-tied salary increases negotiated earlier this year. Since August 2018, Patagonia's regional consumer price index increased by 56.9 percent, nearly 2.5 percent higher than the national rate, according to the INDEC national statistics bureau.
The demands of the teachers unions, however, go beyond having their salaries paid in-full and on-time. Many schools lack functioning boilers, bathrooms and heating and cooling systems. Others suffer from broken roofs, faulty electrical systems or simply whiteboards that do not erase. The province cannot cover free transportation guaranteed to students. Despite many students needing to return home for lunch, the province only guarantees 20 free trips either to or from school, passing another financial burden onto its youngest citizens.
"We're not only discussing our pocket books, we're putting a lot of emphasis on infrastructure, the fact that the schools are occupied, free transportation," said Franco, the teacher in Puerto Madryn.
Paulo Cassutti, Chubut's education minister since late-August, did not return multiple requests for comment.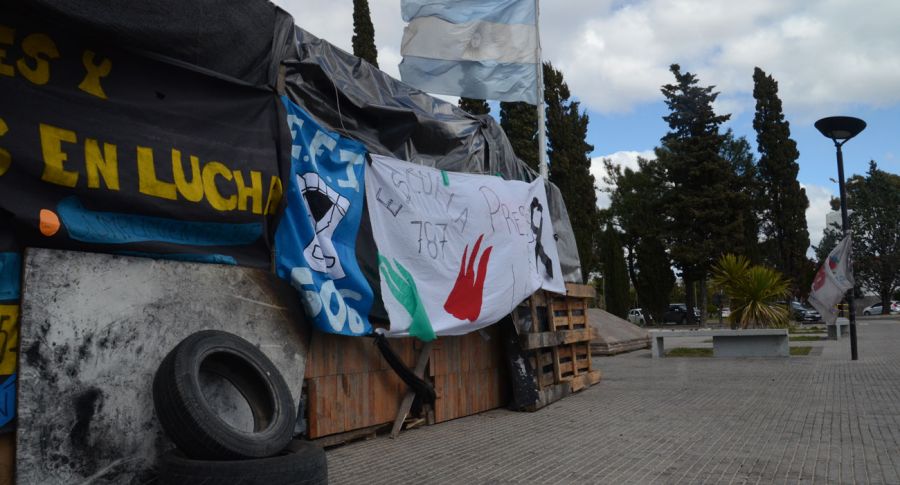 LOSS OF LEARNING
Should the strike and occupations continue to the end of the month, students are ensured a complete loss of an academic semester.
Cassutti, Chubut's education minister, has vowed to make up lost days over future weekends. Yet even these far-off plans fail to consider the reality of educating four, five, or six-year-old students, according to Marita Quiroga, the principal of Kindergarten 427 in Trelew.
"What is their attention span? What is their capacity to learn in real time?" Quiroga said. "If conditions are not favourable, if there's discomfort, if there's a crisis, they can be in the school for hours and nothing happens."
Facing strikes, occupations and impasse, some teachers in Chubut are using the court system to pressure for a resolution to the crisis. At Kindergarten 427 in Trelew, which teaches the province's youngest students, educators have filed a complaint with federal lawyers seeking direct intervention by the Argentine government.
"As an intermediary in this conflict, they [lawyers] say the government has shown itself completely incapable," Quiroga told the Times. "For us, this is a possibility to make ourselves visible as an educative community, to make the conflict visible."
Earlier this month, teachers and families from Kindergarten 427 marched from the empty kindergarten to a court in Trelew to request an update on the case's status. Earlier this month, a judge in Comodoro Rivadavia issued a similar ruling demanding the national government intervene to ensure children are educated, according to media reports.
"This is not a new situation. This is a gradual situation, made possible by, I think, systematic abandonment," Quiroga said. "When you don't fix what breaks, and you're anticipating all these years the sprinklers will clog, that you have to review boilers in summer so they function in winter… how can you not anticipate that the schools will fall to pieces?"
Not every public school in Chubut is empty or occupied though. At Escuela Politécinca 702 in Rawson, teachers at this technical school have decided not to join the strike, despite attempts by some staff members to lead a walk-out. A contrast to the empty, echoing schools in other parts of Chubut, here hundreds of students in navy mocks shuffle through carpentry and circuitry workshops. Older students sit through architecture and English classes.
"Obviously we support the demands of our other comrades in the strike," said Jorge Godoy, a shop teacher at Escuela 702. "But we couldn't leave the students to the side."
Despite a broken roof in one section of the school and budget cuts which require students to buy some of the materials used in shop classes, Godoy said the culture of the school prevented teachers from joining in the strike. Strolling the halls alongside Joan Baeza, a teacher and former student, Godoy gestured out towards an uncommon sight in Chubut – students running, chatting and learning in a school.
"Can you believe how many students are here today?" Godoy remarked to Baeza.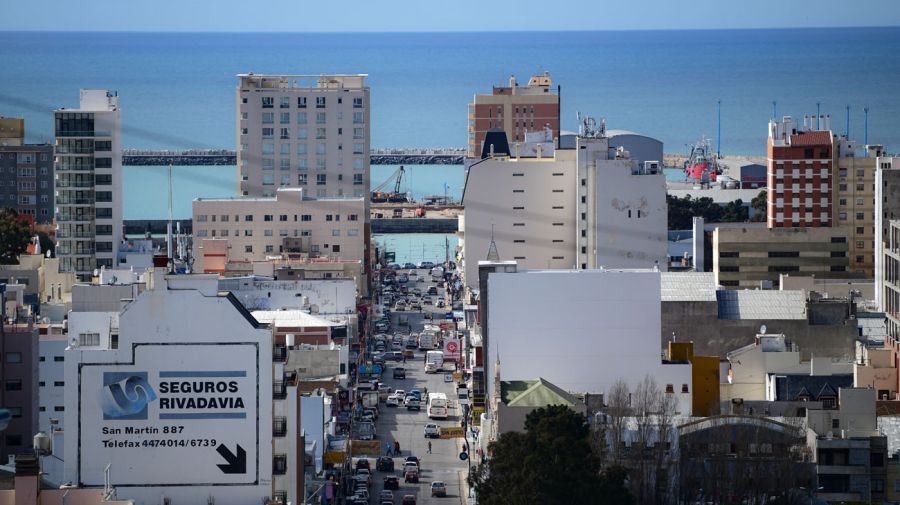 'WHAT I CAME TO LEARN ISN'T THERE'
The teacher's strike in Chubut marks another episode in the history of militant social movements in the province and Patagonia in general.
Since the region's colonisation by Argentina's government in the 19th century, the region's resources have always been exported abroad, never to the benefit of the region's people, said Gonzalo Pérez Álvarez, a history professor at the National University of Patagonia.
"Patagonia has always been a plundered land," Álvarez said. "I think this reality has always been a great injustice for all of us in Patagonia."
For the professor, however, this current confrontation differs from the social struggles of years past.
"I think the greatest impact this process of protests will generate is experience," Álvarez said. "It has generated moments of conflict that activists will continue to build off."
For many of the students and teachers in Chubut, October 27 – the day of Argentina's general election – marks the next era in the provincial conflict. The students who occupy local schools also happen to occupy local polling stations. Students say they've received threats from the government and parents if they remain in the buildings on election day. Earlier this week, Governor Arcioni said his administration was negotiating with unions to empty classrooms so voting may proceed uninterrupted.
"We don't know if the Gendarmerie is going to come and clear us out or not," said Martínez, of Escuela 728.
Some have told students that security forces cannot legally use force to remove minors from the schools. Yet the threat still lingers for the older students and leaders of the occupations. Earlier this month, angey parents cleared out an occupation of Escuela 1 in Comodoro Rivadavia, Chubut's largest city.
"We don't know if tomorrow there could be an order saying 'Kids, you have to be cleared out," Martinez said. "We think day to day, week to week, and try to maintain constancy, but also physical and mental care. If not, we lose everything."
Earlier this month, Cassutti, the province's education minister, denied claims students would be removed from occupied schools.
"The fear is there, that the police will come without authorisation," said Toledo of Escuela 712.
Some are optimistic that a potential change of government may alter the situation. Peronist candidate Alberto Fernández, the favourite to win this month's election, has already met with Arcioni. However, the Frente de Todos candidate has objected to calls by Chubut workers that the governor should be prosecuted.
For Toledo, the outcome of Argentina's general elections later this month offers little reassurance.
"I don't have good expectations, because I've already lost months of class," she said. "I can't repeat the year. What I came to learn isn't there. The two months that I lost aren't going to come back."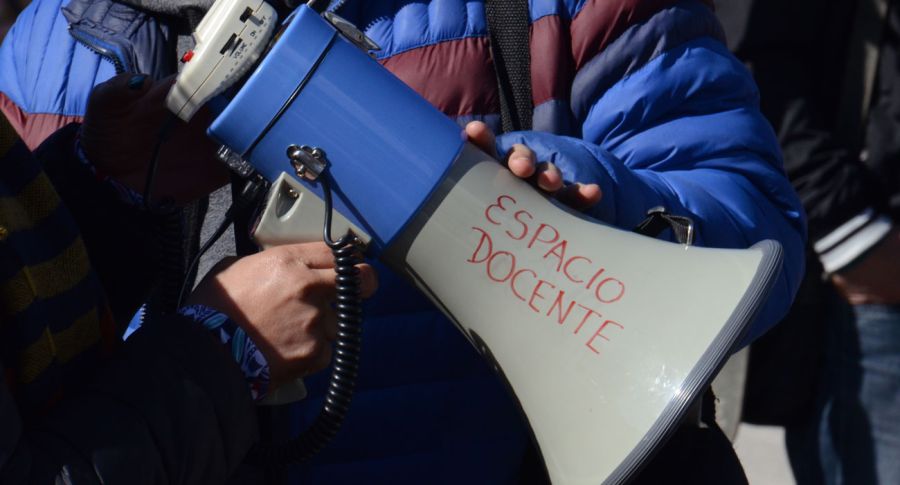 * This story would not be possible without the selfless help, contacts and time of three journalists in Chubut. Their names are Julieta Lucero of Revista Cítrica, Fabricio Cardelli of Revista Cítrica and Radio Namunkurá 88.9 and Martín Berrade of Canal 7. These journalists dedicate their lives to covering the extraordinary province of Chubut. The journalist who wrote this article is forever grateful to them.