The kids are playing football again on the dusty pitch in Los Pumas, Rosario, but around them things are different. This humble neighbourhood in Rosario, the city that suffers from Argentina's highest homicide rate, is now swarming with armed police and security officers. They patrol day and night in an attempt to provide security in the barrio, where drug gangs fight over every metre of territory.
Just a few weeks ago, the neighbourhood was rocked once again by a shocking violent incident. This time, by the death of a child who was killed in a shoot-out between rival gangs.
"There have been shoot-outs before, but this is the first time a child has been caught in the middle. They've never messed with a child before," says one of the neighbours in this humble neighbourhood, where unshingled brick houses jostle with more precarious ones made only of sheet metal. Bullet marks can be seen on walls and windows.
The recent death of 11-year-old Máximo Gerez shocked Rosario, a city that just three days earlier had made world headlines for another shooting attack on a supermarket owned by the in-laws of football star Lionel Messi.
"The neighbourhood is indignant. That's why all the locals attacked the houses" where drugs are stored and sold and where the alleged perpetrators of the shooting, in which three other minors were also shot and wounded, were in hiding, explains one man, who asks that his identity be kept secret.
Like most of the locals, he is fearful of the threats he received after the houses of the gangs operating in the area were looted and set on fire in a fit of rage.
From that moment on, life in the neighbourhood came to a standstill. The neighbourhood soup kitchens have closed and few people leave their homes. Everyone wonders how long the presence of the security forces will last and what will happen next.
'Strategic enclave'
Rosario, with a population of 1.3 million, has a homicide rate of 22 per 100,000 inhabitants – five times the national average, according to government data.
It is home to Argentina's main port and, according to experts, has become, through the waterway of the Paraná River, a privileged point for the sending of drugs from Bolivia, Brazil and Paraguay to Europe and Asia.
"It is a strategic enclave for narco-criminal organisations," says Claudio Brione, security minister for the Santa Fe Province government, citing both the port and an important network of highways and roads.
"In this transporting of drugs to other parts of the world, there is always something left over and it finds a place, being sold in neighbourhoods of high social vulnerability," explains Brione.
He also refers to "an unusual [level of] violence between different gangs to recover territory."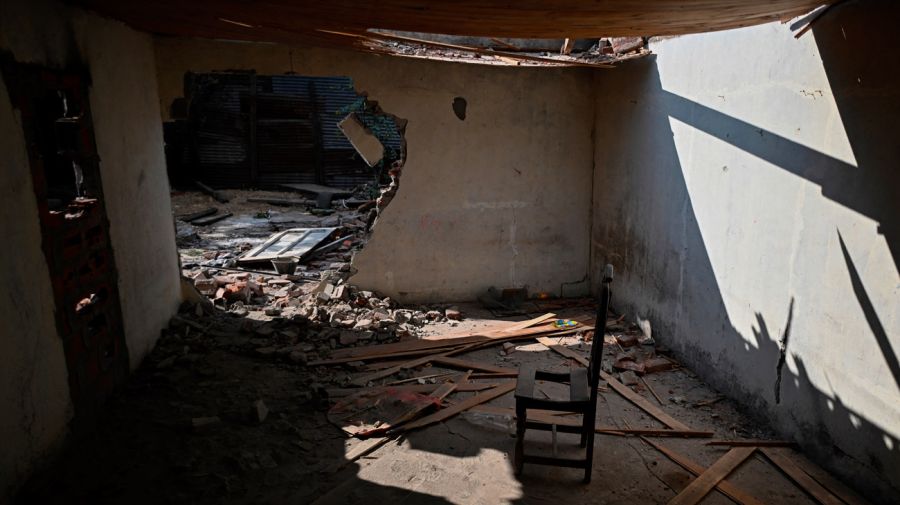 'Pibes en moto'
Marcelo Antonelli presides over the Reflejos sports club in Empalme Graneros, the part ofRosario where the Los Pumitas barrio is located. A few months ago, 1,600 kilos of cocaine were confiscated just metres away from the centre, at a house that neighbours refer to as a "bunker."
Antonelli details how the club was taken over by traffickers and proudly explains how it was recovered. "Every day there were threats. They said, 'We're going to leave the dead all around the club'. But we made the decision to carry on because we believe in our work and we think that those people who threaten us also believe in our work," he recalls.
"In Rosario there is no narco militia. It's just a few kids on a motorbike, vulnerable, with a lot of needs, how can it not be stopped?
Luciana Ginga, a political scientist and criminologist at the University of Rosario, describes these gangs as "neighbourhood gangs" that enjoy "a high level of police collusion."
Yet she also warns of a larger network. "The illegal market managed by drug-traffickers in Rosario has allowed for an exponential development of the real-estate market and luxury goods, such as high-end cars, as well as the nightlife scene," says the researcher.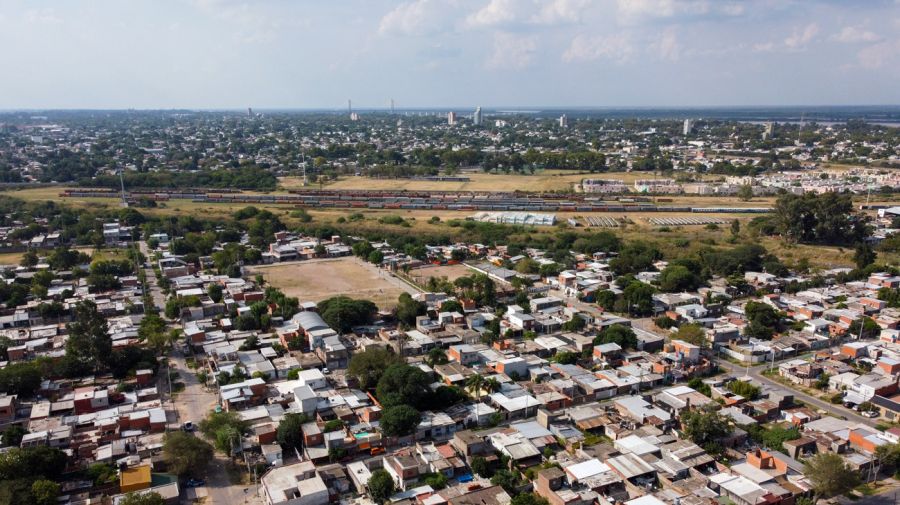 Balaceras
In Argentina, the word "balacera" is linked to Rosario. It is used both to refer to an exchange of gunfire and to a shooting attack, often against an individual's property with the intention of extorting money from its owners.
Since 2020, it has given its name to an office of the Public Prosecutor's Office: the "Unidad de Balaceras." Prosecutor Valeria Haurigot explains that it was created with the aim of "giving a global vision of a criminal phenomenon that was becoming increasingly worrying and growing."
Although she describes them as "very precarious gangs" and maintains that the perpetrators have for the most part been identified, Haurigot admits that incidents of the crime haven't stopped. Such attacks continue to be ordered from jailed gang leaders in prisons.
"For the Argentine penal code, imprisonment is the most serious penalty," deplores the prosecutor, who explains she is often called upon to issue "an arrest warrant against a person who is already in prison."
She calls for an urgent agreement from "all political levels."
'We are not going to resign ourselves to this'
"I studied because of him, I suffered because of him, I was threatened because of him." Rosario resident Betina Zubeldía is talking about her son, who at the age of 16 started using drugs, an experience that turned both their lives upside down.
"I couldn't understand, I could only see what was happening to him and how my family was breaking up because of his drug use. So I decided to go and find the people who were selling him the drugs and I confronted them," says the 57-year-old who has dedicated herself to helping others fight addiction and become a symbol of the struggle against drug abuse in Rosario.
Zubeldía stresses that she would not recommend what she did to anyone. Because of this act, "I suffered very serious threats," she explains.
"They attacked my parents' house, they burnt our car, they set fire to our business. They threw Molotov cocktails at a motorbike dealership we ran as a family business," recalls Zubeldía.
Betina's life as a sales and insurance manager was soon left behind. She started studying a degree in addiction and violence prevention and became a family social worker. Her son, now 32 years old, has been in treatment and "is doing well, he is an independent person," she smiles.
Together with other women from Rosario, she set up the Madres Territoriales NGO, which has established a transitional space for care, before the addicts are admitted to a treatment centre.
"We have something very precious to lose, which is the mental health of our children," explains Betina, sat in the house where they permanently house three to four young people and offer specialised care to another 30 individuals.
"Here we give them understanding, an embrace and the affection of a family," she says. "We will not allow our children to die every day. We are not going to resign ourselves to this, we are not going to allow them to tell us that there is no solution, because there is one."
by Nina Negrón, AFP