Two days after Argentina recorded new daily high of 1,531 cases of Covid-19 , officials from the national and Buenos Aires City and Provincial governments huddled on Monday to debate the future of quarantine measures in and around the capital.
The increase in the number of infections in and around Buenos Aires has prompted concern among some officials. Meanwhile, the northern province of Chaco announced that it would return to stricter lockdown measures amid a rise in the number of confirmed cases in the region.
National Health Minister Ginés González García met with his regional counterparts, City official Fernán Quirós and Buenos Aires Province's portfolio head Daniel Gollán, at the Ministry's offices in the capital. He emerged afterwards in a decisive mood, telling reporters: "We don't like what is happening with public transport."
No immediate news emerged from the meeting over a potential new path for the coronavirus lockdown, but given the comments, it seems likely that the use of public transport in Buenos Aires City and Buenos Aires Province will be heavily restricted.
"We said it the first day, that (public transport] is the place where the possibility of contagion is expanding rapidly," said González García. "Circulation means more risk of contagion."
On social media last week, photographs emerged of packed overground train carriages, while traffic is also on the rise. That came just days after images and videos emerged of many porteños out running at the Palermo lakes in the City, after restrictions on exercise were loosened.
"It is not a very good image," said the health minister, commenting on the runners.
A statement from González García, Quirós and Gollán said that "the main objective of the meeting was the joint monitoring and diagnosis of the situation related to the pandemic in the AMBA," in order "to provide responses and tools that help us to face this moment."
Before the meeting, officials said the trio would seek to "limit inter-jurisdictional circulation" in the Buenos Aires metropolitan area.
'More isolation'
In a statement issued prior to the meeting, the Buenos Aires Province government said a renewed focus should be put on containment and isolation.
"The rule in the province is simple: when cases increase there needs to be more isolation, and if two areas have circulation they need to be isolated from one another," it read. "There is talk of more contagion, less mobility. Being stricter with controls is one variable."
The talks took place amid rumours of tensions over quarantine flexibility between the Mayor Horacio Rodríguez Larreta's City government and Governor Axel Kicillof's provincial administration.
The National Health Ministry said Monday evening that 1,208 new cases of Covid-19 had been recorded in Argentina, with 12 deaths. More than 32,000 people have now been infected with the coronavirus, with 854 fatalities to date.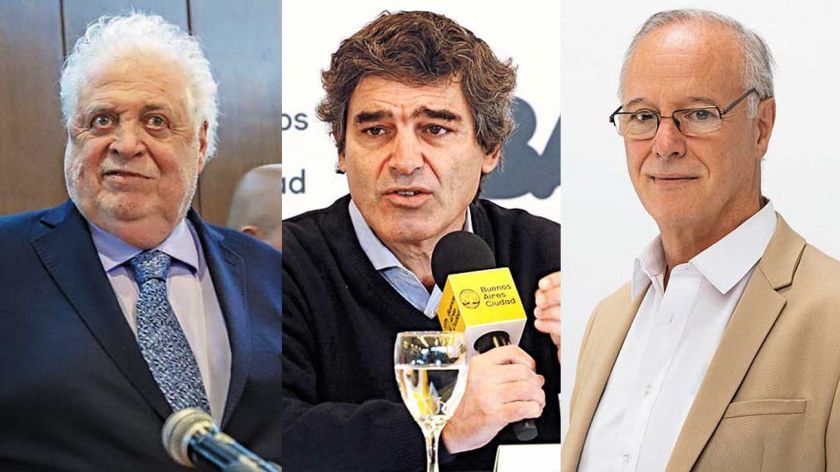 Over the weekend, President Alberto Fernández hinted that a return to stricter controls would be necessary if cases continued to rise, echoing the sentiments of Kicillof's administration. He said the loosening of restrictions had caused him concern, especially given the images that emerged last week.
The Peronist leader said the new coverage of the Palermo runners had prompted him to contact Rodríguez Larreta to express his dismay,
"When the news was covering Palermo, I wrote to Larreta and I said: 'Hey, Horacio, this is not working,'" the president revealed in an interview with Radio 10.
"Of course we are going to keep working together, and I understand his situation, but what he's done of loosening, loosening, loosening [restrictions] translates to more and more infections," said Fernández.
On Monday evening, González García said that the meeting did not involve talks of "restrictive measures."
"We are talking about transportation as the place where we are very concerned," he told reporters.
Chaco increases restrictions
A return to stricter controls is already happening elsewhere. Chaco Governor Jorge Capitanich announced Sunday that his province would be returning to tighter quarantine controls after a rise in infections.
Three members of Capitanich's Cabinet have now tested positive for Covid-19, the governor said at a press conference.
The Peronist official said he would suspend circulation permits and coordinate with the banking system to organise a new system for customers that would avoid long queues and crowds forming.
Chaco province has one of the highest infection rates of all Argentina's provinces, having registered more than 1,300 infections. Capitanich called on residents to do their part in the fight against the virus.
"We have to do our best this week," said the governor and two-time ex-Cabinet chief. "We are entering winter. We have to make a strong effort to end community contagion."
Capitanich, who served for more than a year Cabinet chief during Cristina Fernández de Kirchner's second term in office, said stopping the spread of the virus would only work if citizens and the State took responsibility.
– TIMES/PERFIL/NA