Time is running out.
There are now less than a dozen years left if Earth to keep global warming to a maximum of 1.5ºC. Even half a degree beyond that will significantly worsen the risks of drought, floods, extreme heat and poverty for hundreds of millions of people across the world, United Nations experts warn.
Reacting to the impending climate emergency, citizens across the globe – in particular, young people – are now taking action, asking governments and companies to step up to the plate.
Argentina is no exception – and since the turn of the year, there is a growing momentum that serious steps must be taken.
The time for action, they say, is now.
'PROFOUND' CONCERN
More than 25 civil society organisations, based across several provinces, have now joined forces to form a new climate alliance. It has already achieved its first big win. After filing a request, Argentina's Senate declared last month its "profound" concern over the imminent climate emergency and asked the Mauricio Macri administration to take immediate action.
"What we are seeing in Argentina is part of an environmental movement gaining force worldwide. Instead of green parties just asking for more renewable energy, there's a wide number of organisations asking for climate justice," Martín Vainstein, a campaigner and political ecology student and researcher, told the Times.
While they share a common goal, each of the organisations have their own way of working and individual strategies. Some focus on lobbying the public sector, others call for a vegetablebased diet and others call for direct civil disobedience.
This week's headline-grabbing protests at the La Rural farming show was the most recent example. A group of activists burst into the event's main area, holding up banners that questioned the agricultural sector's responsibility and contribution to the climate emergency. It didn't go down well: the protesters were violently attacked by gauchos on horseback in response.
"We want to raise awareness over the impact of agriculture on the environment. It creates more greenhouse gas emissions than the transportation sector," said Stephanie Cabovianco, a member of Climate Save Argentina, a local grassroots branch of the global environmental organisation The Climate Save Movement.
"The possibility of inhabiting the planet in the future is at stake. It's not something that can be postponed or can be left outside the agenda of political parties. That's why we are all involved," she added.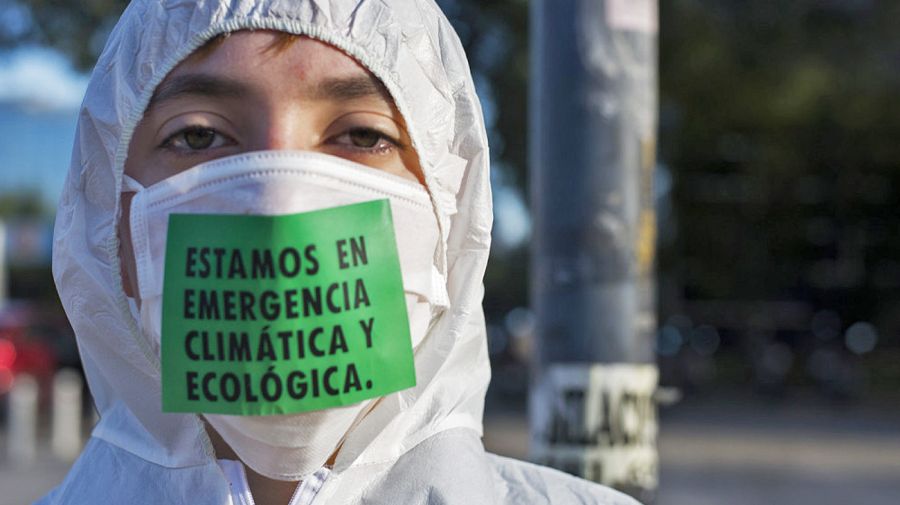 PUSHING FOR ACTION
One of their main drivers for climate action in Argentina, as in other parts of the world, has been Greta Thunberg, the teenage climate activist who spent weeks protesting outside of the Swedish Parliament in 2018. Then aged just 15, she dem a nd e d he r country's government reduce carbon emissions and make more ambitious commitments, prompting a series of student strikes.
Since then, her actions have inspired millions of young activists, inspiring a global movement. On March 15, Argentina saw climate strikes in many provinces, as part of a global protest called by Thunberg. More than 5,000 people later gathered in front of the Congress to demand action.
One of the organisations behind the youth climate movement is Jóvenes por el Clima Argentina ("Youth for Climate Argentina"), which groups students aged 15 to 29 from several provinces. They have held frequent meetings with national deputies and government officials, pressuring them to act.
"We heard about the climate movement happening in Europe and saw no expression of it among our local politics. So, we started our own organisation and we have already reached a national scale," said Bruno Rodríguez, one of the group's founders.
"We want the State to take urgent measures to deal with the climate emergency, with a focus on social justice and human rights. Those who pollute should be brought to justice and all environmental regulations should be enforced," he added.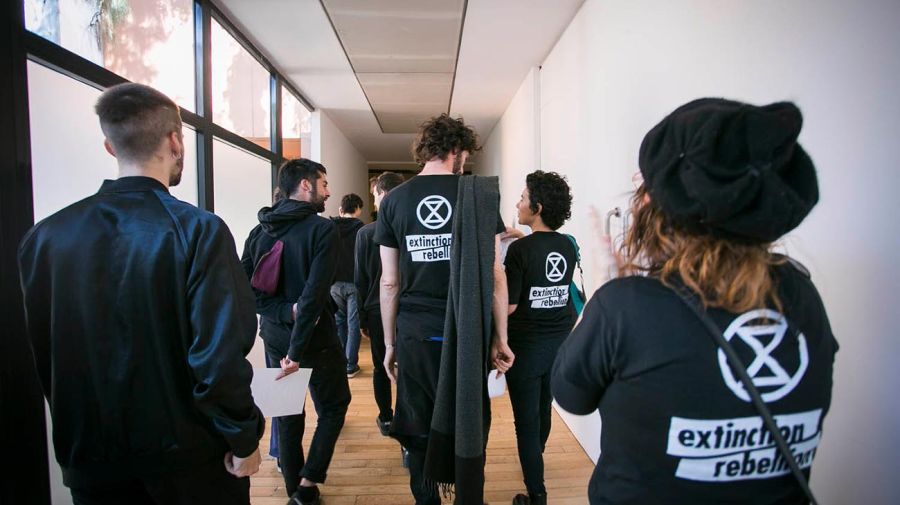 FOCUSES
Other groups are also garnering attention. While Climate Save focuses on the agricultural sector, Health Save Argentina encourages a plant-based diet, seeking to highlight the potential benefits both for public health and for the climate.
Nicolás Fassi, a coordinator at Health Save Argentina, says there are already 10 active groups that form part of the organisation, with another 10 in the process of being set up. Once a week, they cook vegan food and hand it out to people living on the streets or who live in a situation of social vulnerability.
"It's a practical solution to many of the problems out there such as inequality, food injustice and climate crisis, without the need of participating in the industry of animal exploitation," Fassi told the Times. "The climate crisis affects food production and risks food safety for many people."
Other groups focus more on direct action. Another group with a global presence, Extinction Rebellion, is gaining momentum in Argentina. This socio-political movement uses tactics such as civil disobedience and non-violent resistance to protest against the climate emergency, biodiversity loss, and the risk of social and ecological collapse.
Extinction Rebellion was first established in the United Kingdom in 2018, with about 100 academics signing a call to action in support. In November, a branch of the group blocked five bridges in London and in April this year they occupied prominent sites in central London, such as Oxford Circus and Marble Arch.
"We made contact with them in April, as people from many other cities and countries did," said Flavia Broffoni, the coordinator of Extinction Rebellion in Argentina. "We realised that we can't keep doing the same activism with such an urgent situation. It's a call for all citizens to disobey."
Their first outing was at the Museo Nacional de Bellas Artes, where activists laid on the floor in the middle of an exhibition as a form of protest. Subsequently, they interrupted an event held by the Environmental Secretariat. Their most recent act of disobedience was at La Rural show last week, where they participated in a series of protests alongside other organisations.
"We used to be just three people, but now more than 600 have signed up and are willing to participate," Broffoni said. "No matter who wins the presidential elections, there will be a citizen movement mobilised as never before. It will just keep on growing."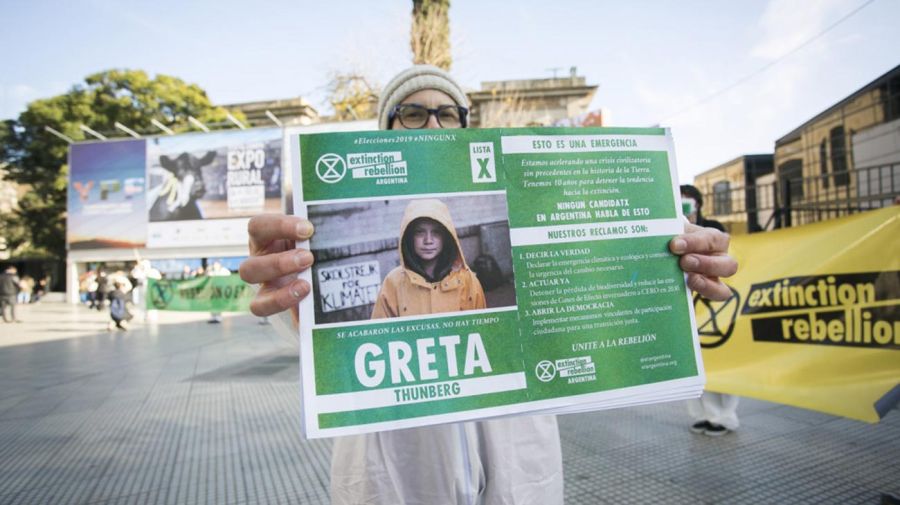 CHALLENGES
As part of the Paris Agreement on climate change, Argentina committed to reducing its greenhouse gas emissions by 18 percent unconditionally, with the possibility of increasing that tally to 37 percent, based on the availability of international funding. The country is responsible for 0.7 percent of global emissions, studies show.
Argentina's commitment, while one of the more ambitious compared to other nations, is nonetheless still seen as insufficient by most climate organisations, who say it is not in line with the goal outlined in the Paris Agreement: limiting global warming to a maximum of two degrees Celsius above pre-industrial levels. With current pledges taken into account, experts warn, global warming would reach four degrees Celsius.
In Argentina, the energy sector accounts for 53 percent of emissions, according to the country's last inventory published in 2017. Cattle represents 20.7 percent, followed by transportation with 15 percent.
The country is already experiencing the effects of climate change. In the period from 1960 to 2010, there was a temperature increase of up to half a degree in most of the nonPatagonian continental area. In addition, average annual rainfall increased in most regions, especially in the North, the Litoral and Cuyo.
"The climate and ecological emergency is right here, right now. But it has only just begun, it will get worse," said Thunberg in a recent speech. "You cannot leave the responsibility to individuals, politicians, the market or other parts of the world to take. This has to include everything, and everyone."