Mathieu Martin was passionate about travelling the world, meeting people, and discovering new places far off the beaten track. He spent 14 years travelling all over world, across Asia and Africa, and was enthusiastic about his first trip to South America, from where he was planning to travel onto China.
"He travelled alone, but wherever he went he got to know people and made friends along the way, everyone who came into contact with him said he was an enchanting person," his mother Patricia recalls.
At the age of 18, Mathieu had an operation for jaw cancer: a brush with death that gave him a new zest for life and inspired him to dedicate his time to travelling. He related his tales and experiences on his personal blog.
But tragically, in August 2018, the 32-year-old Frenchman was in the wrong place at the wrong time; he was robbed and stabbed, his body thrown off a ravine in a senseless, devastating attack.
What began as a search for a missing tourist in a remote mountain area in northern Argentina, close to the Bolivian border, turned into a murder enquiry. Last month, a man described as an aggressive alcoholic was jailed for 13 years for manslaughter.
It's difficult for Mathieu's parents to comprehend, as their son's body was never found, and so many details remain unclear.
Speaking through their lawyer, Matías Adet Figueroa, Patricia and Claude told the court in Salta: "This judgement has not brought us any answers, but only more questions. Today, as ever, we have the same question: What happened? Where is Mathieu?"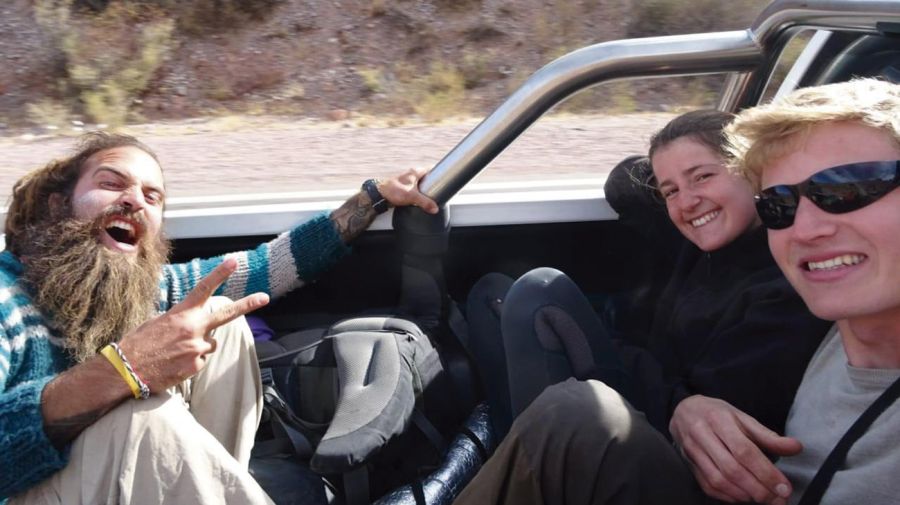 DISAPPEARANCE
Mathieu left his home in Aussonne, near Toulouse, in September 2017, and arrived in Uruguay on a boat from Cape Verde, off the coast of west Africa, on July 26, 2018. His last recorded bank withdrawal was a few days later in Buenos Aires.
He had arranged to meet his parents in Fortaleza, northern Brazil, in November, and was working his way up through Argentina, following the classic backpacker's trail through Salta and on up through the Quebrada de Humahuaca, the old Inca and Spanish colonial route.
He liked to hitch-hike or take local buses, avoiding hostels, instead pitching a tent and making friends with locals, who often invited him into their homes.
One of the last-known photos of Mathieu shows him travelling up through Jujuy with a couple of other tourists in the back of a pick-up in early August, playing up for the camera.
"He had so much experience travelling, he used to advise other travellers, he got together with them and designed their trips," Mathieu's father Claude told the court via video-link from France on the first day of the two-week trial.
Mathieu's sister Perrine added: "He liked to discover the culture, and the attractive places, he didn't run risks."
The traveller kept in touch with his family via Messenger, and was last in contact from Tilcara, Jujuy Province, on August 8. He told them he was heading to Iruya, a picturesque mountain town to the northeast.
When Patricia and Claude lost trace of him, they contacted the French Embassy on August 25. They were told not to worry too much, that the signal could be patchy in the mountains, that he wouldn't have gone too far off-route.
When there was still no news after another week, Mathieu's parents looked up François Delbreil, an old family friend who grew up in Grenada, the village next door to theirs, who now lives in Cerrillos, near Salta city. He contacted the tourist police, and a search began on September 6.
For several months, Mathieu's case was treated as a disappearance, rather than anything suspicious. Pictures were circulated throughout the north and spread over social media.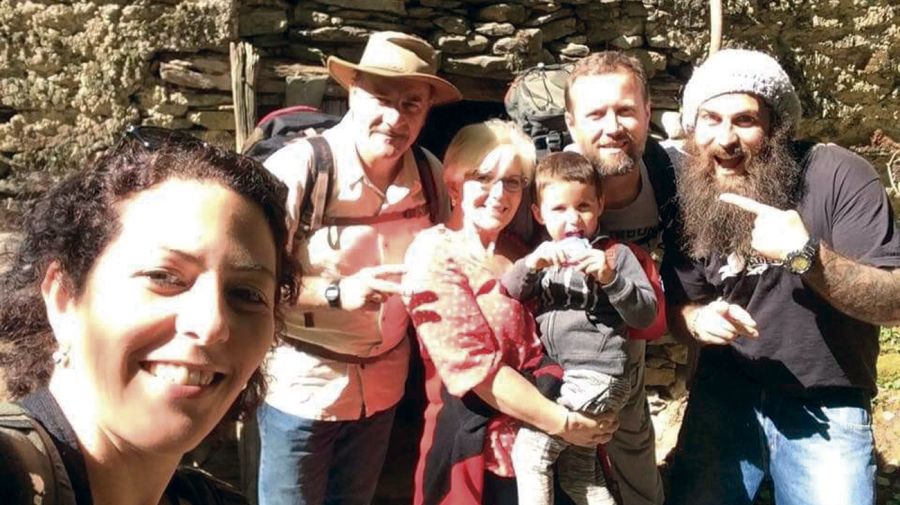 RECONSTRUCTION
Thanks to the publicity, witnesses soon emerged, allowing investigators to reconstruct Mathieu's journey.
In San Isidro, a small village to the north of Iruya which is popular with travellers, Mathieu spoke to locals about trekking to Islas de Cañas, near Orán. From there he could go north to cross into Bolivia or Paraguay.
This is a roughly 60-kilometre trail usually taken by locals or tourists in 4x4s: you can either follow the river, or trek up and down the mountains, reaching altitudes of close to 5,000 metres.
Mathieu, a keen rugby and basketball player, was in excellent physical condition, but the trail is extremely challenging: even during the dry season in August, clouds are liable to descend rapidly in the afternoon, making progress virtually impossible.
According to witnesses, the Frenchman was last seen camping two or three days' walk south from Iruya at 8am on the morning of August 15, where rural schoolteacher Jorge Herrera said he saw him packing away his tent.
Mathieu was a distinctive figure, with his long hair and beard, a fact that aided investigators in their search.
"The villages he was passing through don't attract many visitors, and certainly not many who looked like him. Everyone who saw him remembered him," said Ramiro Ramos Ossorio, who prosecuted the case with his colleague Pablo Rivero.
The stunning mountain landscape around Iruya is an area where I go hiking in my other job as a tour operator. Jorge Herrera's brother, Daniel, is my regular guide, and their parents Adele and Leonardo frequently host me and my guests in their home.
Locals in these remote, predominantly indigenous areas, are extremely welcoming; it's customary for them to invite a traveller into their home and share what little food they have, which makes what happened to Mathieu all the more bizarre and shocking.
Indeed, two days earlier, on August 13, Mathieu had been invited to share a meal and stay the night by a local man, Simón González, who lives south of San Isidro at Campo Grande.
González noticed Mathieu had blistered feet and little food on him: just some sugar and rice. The following day he gave him some tortillas for the journey, and took him to Chilcayo, pointing him in the direction of Volcán Higueras, where was seen on the afternoon of August 14 by some workers from the electricity company EDESA who were carrying out maintenance.
"I think he realised it was too difficult and decided to head south towards Humahuaca," said François.
Volcán Higueras is accessible from the south via a rough winding mountain road, five hours drive from Humahuaca, the biggest town in the Quebrada. Several witnesses told police he asked for directions to Humahuaca.
Where Mathieu pitched his tent on the night of August 14, he was about an hour's walk from the hamlet of Huacaloma, where three siblings live each in their own simple stone house: Froilán, Rosa and Juan Cuevas.
Juan Cuevas was described in court by his neighbours as a man of mala macha: aggressive when drunk, which he was much of the time.
"People used to take the lower road, which was a longer way round, specifically to avoid the Cuevas house. Froilán and Juan would hassle people for money to buy alcohol. We lose trace of Mathieu near the Cuevas houses," prosecutor Ramiro Ramos Ossorio told the Times.
Ossorio, who prosecuted the case with his colleague Pablo Rivera, describes the investigation as the biggest challenge he has faced in six years working on serious crimes (Unidad de Graves Atentados).
The prosecutor released that what begun as a search for a missing tourist was becoming a murder enquiry. But still, there was no sign of a body. Teams of firemen, police, soldiers and sniffer dogs were working at altitudes of over 4,000-metres: the terrain was immensely challenging, and the locals were, at first reluctant to cooperate.
"They don't come into contact with many people, and there is a sense that the community protects itself and deals with problems within it," Ossorio explains.
"We heard rumours of the disappearance of a man called Saturnino Chinchilla, the partner of Rosa Cuevas, eight or nine years earlier. He had gone to pick apples with Juan Cuevas, and Juan returned alone, saying Saturnino had fallen down a ravine. This seemed extremely unlikely as he was a local who was accustomed to the terrain."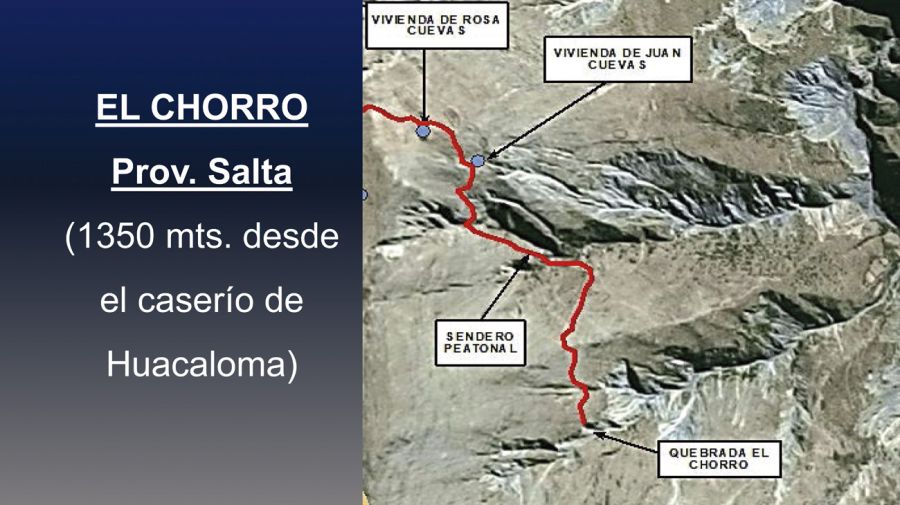 CONFESSION
At the end of November, François Delbreil and his wife Juanita went to Volcán Higueras with some equipment for the local school, a present from Mathieu's parents for the community's efforts in the search for their missing son.
During the visit, locals referred to rumours that Mathieu had fallen down 'El Chorro,' and hinted that Juan Cuevas knew more than he was letting on.
When first interviewed by police, both Froilán and Juan Cuevas denied having even seen Mathieu, but Iruya police chief José Ariel Paz told the court that when police returned in December, Rosa, the brothers' sister came straight out and said: "Juan knows, Juan knows."
Rosa said her brother had accompanied Mathieu along a narrow mountain path to a precipice called El Chorro de Agua, 1,200 metres from Juan's house, and returned alone.
Froilán told police he'd seen his brother "stab Mathieu in the back and push him down the ravine."
Froilán then confronted Juan and told his brother: "Tell them why you killed the Frenchman."
He replied: "De tonto que soy"– because I'm stupid.
During the trial, the court heard that Juan had confessed the crime to several witnesses, detailing how he'd stabbed and robbed Mathieu and returned the following day to bury the body so that it didn't attract raptors.
According to prosecutors, sniffer dogs lowered in harnesses by their trainers detected evidence of human remains 37 metres down in El Chorro, but the loose slate terrain meant it was impossible to excavate.
A search in and around the properties of Juan, Froilán and their mother Juana unearthed several electronic items, binoculars, a torch and a knife both manufactured abroad and not widely available in Argentina, as well as clothes and a camera that had been partially burnt.
Investigators said they also found a bracelet which proved positive for four different strains of DNA, including those of Juan and Froilán, and a third which was a 99.99 percent match for a child of Patricia and Claude Martin.
In the photo of Mathieu travelling up the Quebrada de Humahuaca in the back of the 4x4 he is wearing a similar bracelet.
Acting for the defence, lawyer Pablo Tobío argued in court that after 8am on August 15, when Mathieu was last seen by Jorge Herrera, "everything is hypothetical, a matter for discussion, an at times absurd discussion."
Both brothers testified in court, without accepting cross-examination, and said they weren't at home in August and September, but were at their mother's house several kilometres away across the Jujuy border in Chrinichari.
Psychologist Natalia Colombo also told the court: that "Juan showed diminished cognitive function due to his abuse of alcohol… he has difficulty controlling his aggressive impulses."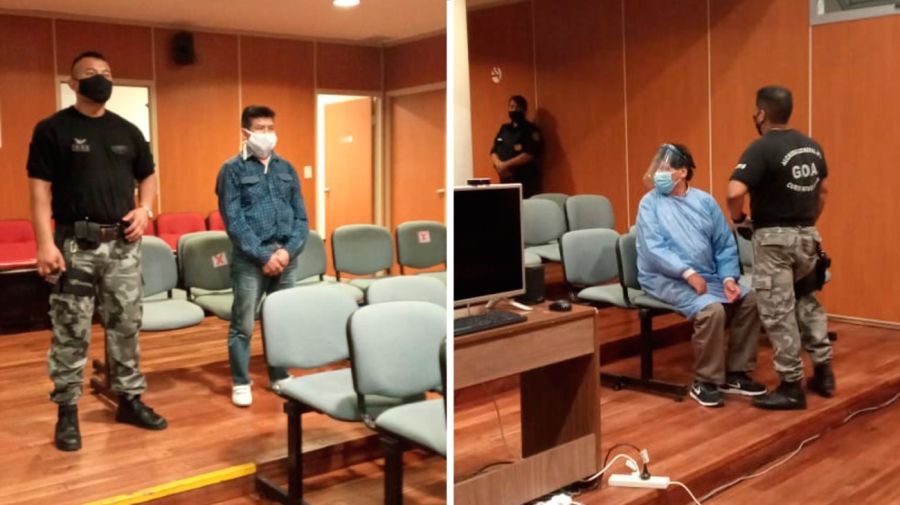 CONVICTION
In November 2020, Juan Cuevas, 41, was sentenced to 13 years in jail. His brother Froilán, 43, who had been charged alongside him, was absolved on the grounds of "reasonable doubt."
Summing up, Judge Guillermo Pereyra, sitting with his colleagues Mónica Mukdsi and José Luis Riera, concluded that "a review of the testimonies confirms the hypothesis of Mathieu Martin's violent death.
"Juan Cuevas was the last person to see Mathieu. The Chorro was a place where the young man could not have arrived without being taken or guided, as it was a path which wasn't normally used, and wasn't even visible from the road he was walking along."
In an interview, François told the Times that Mathieu's parents had been left unsatisfied by the failure to find their son's body.
"The prosecutors were looking for a guilty party. The parents were looking for their son. The testimonies provided enough evidence against Juan Cuevas, it wasn't necessary to find a body.
"But for the parents, without the body, there will always be some doubt that their son could still be alive."

MISSING TOURISTS
According to reports, the Salta government was particularly sensitive to the Mathieu Martin case, as it has been with all missing tourists following the shocking murder of two young Frenchwomen nine years ago.
In July 2011, Cassandre Bouvier and Houria Moumni were raped and murdered, their bodies dumped in the beauty spot of San Lorenzo, an affluent dormitory village close to Salta city.
Three people were later convicted: Gustavo Lasi, Daniel Vilte, who was later declared innocent and released and a third, Clemente Vera, who is appealing his conviction, backed by the US-based Innocence Project, and Cassandre Bouvier's father Jean Michel.
Mystery surrounds the case. The lead police investigator Néstor Piccolo reportedly killed himself in dubious circumstances, while many people in Salta remain convinced the real culprits got away scot-free, alleging convenient dupes were framed instead.