Benjamin Netanyahu, whose record-long grip on Israeli politics has faltered in the face of corruption charges and a polarised society, is on the brink of being unseated by the unlikeliest government in the country's history.
In a development that looked far-fetched just weeks ago, opposition leader Yair Lapid notified President Reuven Rivlin on Wednesday he had put together a diverse coalition of parties that set aside conflicting ideologies to oust the prime minister. If ratified by parliament the plan would topple Netanyahu, who's been in power for 15 of the past 25 years, and could put an end to protracted political turmoil linked to his legal woes.
Under the coalition agreement, Lapid, a centrist, is to share power with nationalist Naftali Bennett, who takes a hard line on the Palestinians and Iran, and would be Netanyahu's immediate replacement. And in a historic first, an Arab faction is to become part of an Israeli governing alliance."This government will work to serve all the citizens of Israel including those who aren't members of it, will respect those who oppose it, and do everything in its power to unite all parts of Israeli society," Lapid wrote to Rivlin.
The coalition, sewn up less than an hour before a midnight deadline and consisting of 61 of Parliament's 120 members, is to be brought before the legislature for ratification within the coming days. Worried that the Netanyahu camp will try to peel off defectors beforehand, it has formally petitioned to replace the current parliament speaker, an ally of the prime minister, so he can't try to delay the ratification vote, Israeli media reported.
With such a slim majority, the coalition hypothetically could be derailed by a single rebel, allowing Netanyahu to cling to power for the time being but potentially triggering a fifth snap election down the line.
Yet even if the coalition is ratified, its slim parliamentary majority, and the preponderance of so many disparate parties under one tent mean its survival could prove to be a day-to-day challenge.
"The different parties share little besides a desire to unseat Netanyahu – and to keep him from returning," Eurasia Group senior analyst Henry Rome said.
The coalition is an amalgam of religious, secular, nationalist, leftist, centrist and Arab parties. The 49-year-old Bennett, a former defence minister who opposes Palestinian statehood and called world powers' nuclear deal with Iran an "unmitigated disaster," is to serve as prime minister for the first two years. Lapid, 57, a former finance minister whose political career has focused on economic and social issues, is to take the reins the following two.
Lapid was assigned to try to piece together a government after Netanyahu failed following the March 23 election, the country's fourth in two years.
The political upheaval was catalysed by multiple accusations of influence peddling against Netanyahu that have landed him in a Jerusalem courtroom. It would also plunge Netanyahu, who says he's innocent of any wrongdoing, into an even deeper legal nightmare by quashing the possibility he could halt his trial with legislation shielding a sitting leader from prosecution.
Such legislation has been a major impetus behind his efforts to stay in power.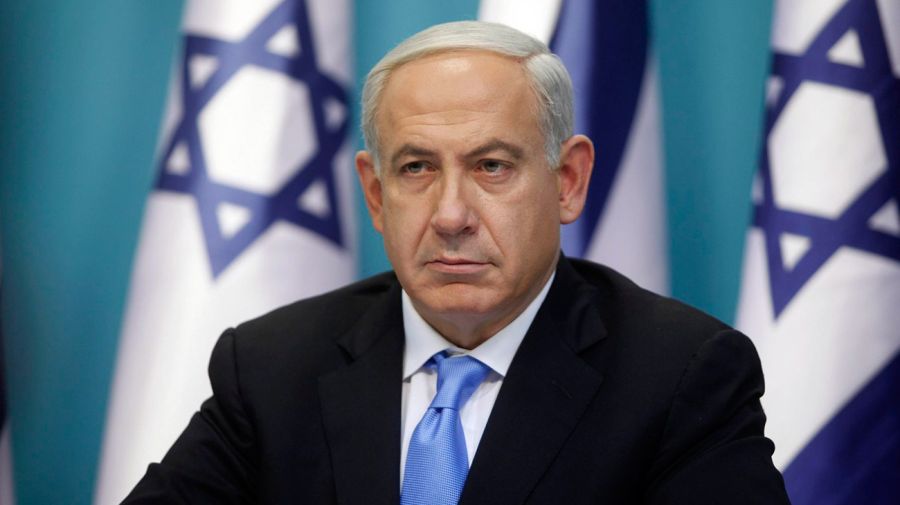 Politically, a new government would end an era that spanned decades of transformation. Since his first term beginning in 1996, Netanyahu – Israel's longest-serving leader – pulled the country sharply to the right on security and peacemaking, while dismantling much of the socialist legacy of Israel's founders.
On the international stage, he opposed world powers' 2015 nuclear deal with Iran, which he sees as a threat to global peace, and disavowed the "land for peace" approach to peacemaking with the Palestinians, which he says compromises Israel's security. Iran's nuclear ambitions and mounting influence in the Middle East helped Netanyahu to engineer détente with Saudi Arabia and normalise ties with Muslim-majority states in the Persian Gulf and Africa.
Israel's recent conflict with militants in the Gaza Strip, however, undercut his argument that concessions to the Palestinians needn't be a prerequisite to regional peace efforts. The fighting stirred up popular discontent against the accords with Israel in Gulf Arab states and elsewhere, making it clear that the Palestinian statehood cause can't be sidelined indefinitely.
Netanyahu's successors, with their disparate agendas, are expected to leave contentious issues like relations with the Palestinians to the future. Instead, their immediate focus may be on urgent matters such as drafting a national budget for the first time in three years to accelerate Israel's recovery from the coronavirus pandemic.
Still, they may be able to improve ties with the West Bank-based Palestinian Authority, according to Nimrod Novick, who was a foreign policy adviser to the late Prime Minister Shimon Peres. US President Joe Biden has signalled that his administration will engage on the conflict, though stopping short of pushing for a full-fledged peace agreement that would yield a Palestinian state so opposed by Bennett and other coalition partners.
None of the main players in Israel's coalition "have the arrogance, self-confidence or inclination to challenge the US administration the way Netanyahu has been doing for years," Novik said. "The question is whether the new sheriff, the Biden administration, sticks around or walks away. If he sticks around, he can get things done."
Just weeks ago, the new coalition's formation had looked doomed by the conflict in Gaza, when Bennett pulled out of negotiations with prospective partners already outside his comfort zone. But the former defence minister, who had pledged to do the utmost to avoid a fifth election, threw his lot in with the anti-Netanyahu bloc on Sunday, after having concluded there was no way to form a right-wing government under the current circumstances.
The governing alliance, however, could be just one crisis away from falling apart. Bennett's hawkish and predominantly religious Yamina party seeks to strengthen the state's Jewish character and annex West Bank land the Palestinians claim for a future state.
Lapid takes a more moderate approach to peacemaking with the Palestinians, though diplomatic and security matters have not been at the centre of his attention. Their alliance will also have to cope with the demands of left-wing parties that advocate sweeping territorial concessions to the Palestinians in exchange for peace, and those of the United Arab List, the first Arab faction in government in Israel's 73-year history.
"It will be hard to work in this government," said Meir Rubin, executive director at the Jerusalem-based Kohelet Policy Forum. "You don't see the politicians saying they'll carry out flagship reforms because that would require cooperation between ministries.
by Yaacov Benmeleh, Bloomberg