On graduating from a London university in the mid-1980s, when unemployment stood at four million, it was still a surprise to me that the workplace was not desperate for people with language degrees. A friend gave me some sensible advice: do a secretarial course and you will always be gainfully employed.
It turned out that this advice was at least half-right.
The secretarial course was up a winding Soho staircase in a garret. A group of 20-somethings banged away at electric typewriters with keys that made our fingers ache while trying to improve our accuracy and speeds.
I barely managed more than 35 words a minute, which was only a pass, but with the advent of autocorrect on word processors this wasn't much of a problem in the actual workplace.
The other half of the course was even more out-of-date, as it was shorthand. Our year turned out to be the last one to have to suffer learning shorthand. I used to have nightmares about the squiggles and squares that squirmed all over my notepad, which I found impossible to read back.
Fortunately for me shorthand soon became obsolete, but my typing skills have stood me in good stead throughout my career.
Who could have imagined back then, that in 2018 we would be typing not just on keyboards but mainly on the touchscreens of devices that are the size of our hands? And that we would also be reading on these small screens for up to six hours a day on average.
However necessary the skills we learn and the technologies that are introduced, we cannot predict how they will change or force us to adapt.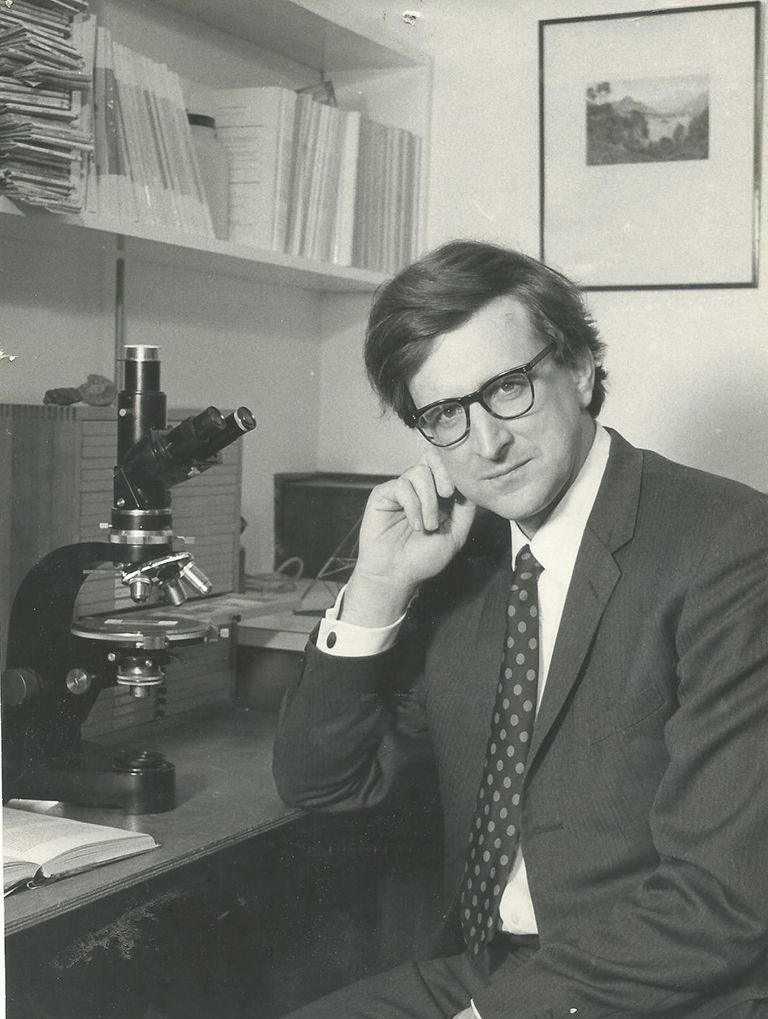 When Apollo 11 made its mission to the moon, my father, Dr Stephen W. Richardson was a geologist at Edinburgh University and was working on some of the rocks that had been brought back from there.
One of the few times I ever felt cool at school was when he brought in some of the lunar rock to show my classmates. As my father was the closest thing to an astronaut they would meet, many of my school friends asked him questions about life in space, and the one I remember most vividly was what did astronauts eat in space? My father replied, quite correctly, that astronauts ate their food out of tubes, like toothpaste. He also added that in the future we would all be eating our food like that.
This prediction was commonly held at the time but turned out to be almost completely wrong: other than mountain climbers, practitioners of extreme sports, and the elderly and infirm, who do indeed eat their food out of tubes, most of us are eating ever more sophisticated and elaborate meals, influenced by cuisines from all over the planet.
However, my father's mistaken forecast does bring to mind other predictions about the future that have also taken unexpected paths, especially in an area close to my own professional field: communications.
In the 1970s most people's work involved letter writing and a fair amount of telephoning. But no one could anticipate how the ubiquitousness of computers in the workplace would change the way people communicate today, which is almost entirely in writing.
According to a 2017 Nielsen report, most of us spend 11 hours a day on screen, writing and more to the point reading. But reading on screen has changed the way we read too. We read faster and scan rather than read with care, looking for key words and ideas in almost the same way as the algorithms that are behind most of the software we use.
Just as we read differently from how we used to, we need to learn to write differently too. We need to write more clearly and concisely for a new type of reader. This is the topic that this bi-monthly column will come to address: how we can communicate more effectively when writing for a reader who reads only on screen.
---
Joanna Richardson is a clear communications consultant. A British native, Joanna is an Argentine citizen who has made her home in Buenos Aires. She is the president of thePlain Language International Association (PLAIN).
In this news