The national government has confirmed that a substantial hike in public transport fares will be enforced before the end of the year, with prices expected to rise by "an approximate average of 40 percent."
Transport Minister Alexis Guerrera told the Télam state news agency on Wednesday that "there will be an adjustment" in public transport fares "in the month of December" in all modalities, with the official corroborating reports that a substantial hike is in the works.
The details are still being analysed, he added, confirming that it would affect residents in the Buenos Aires metropolitan area (AMBA).
The increase for transport in the AMBA area, said the minister, "is federal transport, which is what regulates the national state."
"We are analysing what the percentage increase will be, but we can make an approximate average of 40 percent," he revealed.
According to the transport minister the increase "will not be exactly the same for all railway lines or for all modalities."
Public transport fares in and around Buenos Aires last rose on August 1, with those travelling on buses now paying a minimum cost of 25.20 pesos for trips lasting up to three kilometres. Fees then rise (generally by an extra peso or two) further depending on distance travelled. If prices were to be hiked by 40 percent, the lowest fare would rise to a base level of 35.28 pesos.
Travel on train-lines is generally shorter, spanning from 9.50 pesos to 17.25 pesos, depending on line taken. The lowest fee, again if raised by 40 percent, would then reach 13.30 pesos.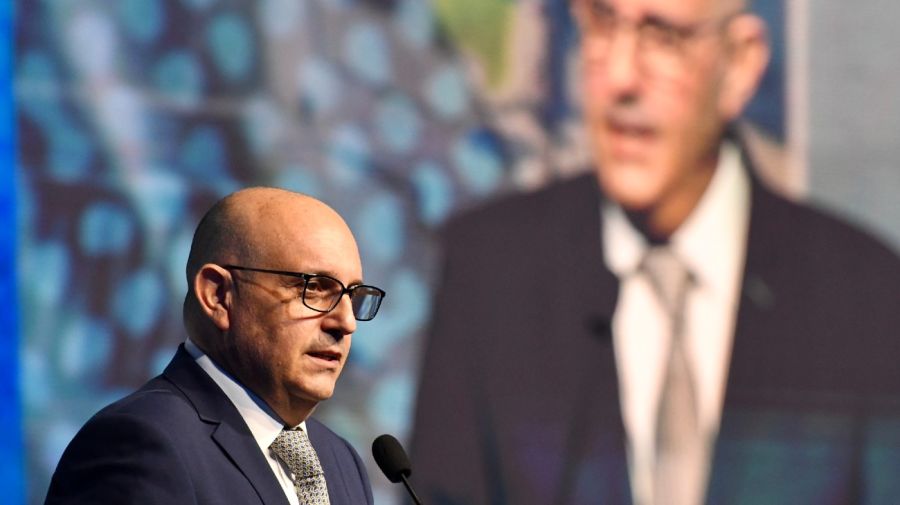 Guerrera confirmed in his remarks to Télam that the 55 percent discount on fares for those who benefit from welfare payments and social assistance would remain in place.
"It is the jurisdiction of the provincial and municipal governments to establish fares, routes and stops, and what the national government does is a subsidy mechanism," said the minister.
News of the impending hike arrived on the same day that President Alberto Fernández called out China and the United States for their attitude to climate change, CO2 emissions and care for the environment.
The Peronist leader claimed that the environment is a "central axis in the decision-making process of the state and the public sector," and insisted that "Argentina is not to blame for climate change but is a victim of the problem."
In the same vein, he stressed: "Argentina is not to blame for many of the things that happen, it emits 0.8 percent of carbon; the big culprits are China and the United States, the producers of large industries."
– TIMES/NA