Argentina's troubled tourism industry is struggling to stay on its feet amid the coronavirus pandemic, with losses expected to shave between one and four percent off the country's gross domestic product this year.
From hotels and restaurants to travel agencies and tour guides, the whole sector is trying to cope with the new reality that lies ahead. Industry leaders and chambers demanding urgent help from national and provincial governments to help businesses survive.
It's a similar story across the world. The United Nations estimated in a recent report that losses in the tourism sector could cut between 1.5 percent and 2.8 percent off global GDP, depending on the length of travel restrictions introduced to tackle the spread of Covid-19.
The tourism sector currently accounts for around 10 percent of both GDP and employment in Argentina. The industry represents US$5.4 billion per year in exports, generates 165 billion pesos (around US$2.3 billion at the official exchange rate) in the domestic market and employs 1.1 million people, according to the Tourism Ministry. But that's all before the pandemic started to kick in.
'Uncertainty'
"Uncertainty in science and the fact that countries react differently is what takes this crisis to such levels," said Martín Eurnekian, head of Aeropuertos Argentina 2000. "We need worldwide standards on how to restart the industry. This will make the public understand what they have to do and how."
The most recent report from the Gastronomic Hotel Business Federation (FEHGRA) – an entity that represents hotels and restaurants across the country – projects job losses to total between 80,000 and 120,000 in 2020. In May alone, 3,870 companies in the sector closed their doors.
If the current situation continues and restrictions are not lifted substantially, 75 percent of tourism companies are expected to close, said FEHGRA. According to the results of internal surveys carried out by the entity, 23 percent of hotel businessmen were able to pay their wage bill in June. Only 10.8 percent were able to pay suppliers. The bleak picture is repeated in the gastronomic sector.
"This is the most severe crisis in the history of hotels and restaurants in Argentina. We have been on a full stoppage for over 120 days," said FEHGRA in a press release.
The entity estimates that it will take three years to return back to pre-pandemic levels of business, predicting that next year hotel occupancy will be between 20 percent and 50 percent.
Tourism chambers and agencies are now calling for emergency legislation to protect the sector, as they are facing high fixed costs such as wages and taxes that most firms can't afford. At the same time, they want the government to start thinking about the day after the pandemic and how tourism will restart, especially in provinces that are not registering new confirmed cases.
The national government has already presented a bill in Congress to reactivate the industry, seeking to encourage sales now while the country deals with the pandemic. Travellers that buy any tourism services this year will get a coupon of credit equivalent to 50 percent of their purchase, which they will be able to use next year.
The initiative will cost the government up to 16 billion pesos and would benefit up to 1.1 million people buying goods and services related to the tourism sector. While it has been mostly welcomed, the industry is asking President Alberto Fernández's administration to do more, seeking additional measures such as tax cuts.
"Anything that helps reactive tourism is beneficial for the sector. We hope this measure contributes to strengthening local tourism, helping hotels and service providers," said Cristian Adamo, the CEO of the Avantrip tourism agency in Buenos Aires. "There are also other important measures that could help travel agencies such as reviewing taxes and lowering transaction costs."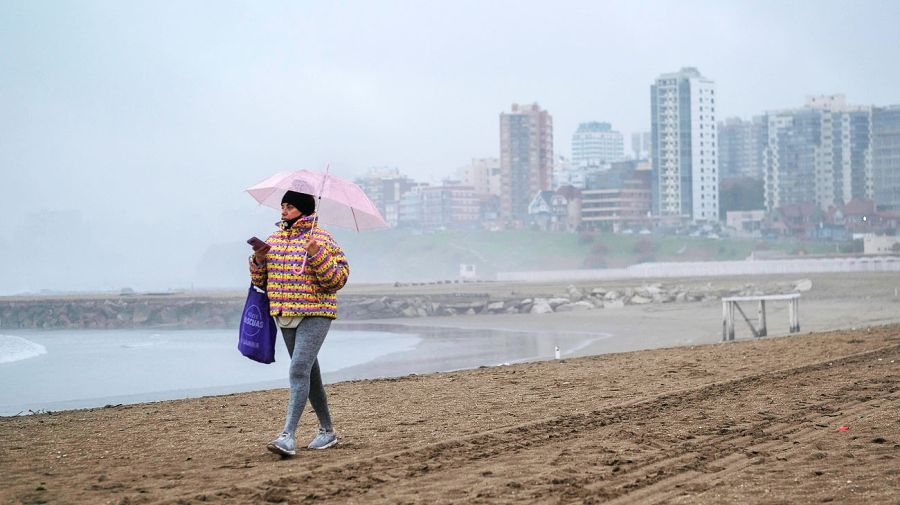 An almost full stop
Since the end of March, tourism has essentially been a non-existent activity in Argentina. Through restrictions introduced to handle the spread of the pandemic, all of the country's borders were closed, interprovincial mobility was banned and domestic and international flights were limited to repatriation purposes only.
However, today, the scene isn't the same nationwide. Some provinces that recorded no new or very few cases of Covid-19 have been allowed to restart limited tourism activities for local residents.
Still, it's far from an ideal scenario. Most firms are operating at a very low capacity, with a reduced number of customers. Demand is not yet there, both at the local and international level.
"Tourism is very resilient and we will go back to where we were," said Maribel Rodríguez, Senior Vice-President at the World Travel & Tourism Council.
"We need to build up travellers' confidence again. It is very important to talk to consumers and explain to them what they have to do. They have to accept the new rules and framework."
Activity in Argentina is beginning to slowly restart. In Argentina's west, the government of Mendoza Province authorised internal tourism on June 13 in all its municipalities except San Rafael, at the express request of its mayor. All residents who want to travel through the province must have a proof of prior reservation, which serves as proof and certificate of movement.
Restaurants and lodgings at wineries returned to work on the first day under rules dictated by the new protocols. They may only welcome tourists at 50 percent of their capacity to guarantee social distancing, while the use of masks is mandatory for employees and online check-in is required beforehand.
Tierra del Fuego also reactivated internal tourism on June 27, enabling inter-urban transport between cities in the province after approving new protocols for accommodation, winter resorts, tourist guides, travel agencies and service providers. In practice, this allows residents to move between cities and stay in different hotels.
Meanwhile, provincial authorities in Salta launched a new campaign encouraging tourism in mid-June under the slogan: "Discover your province, travel through Salta." People in the region can move around the province with their own (or rented) vehicle or with the help of a travel agency, with public transport not yet enabled for sightseeing purposes.
In the province of Misiones, the Iguazú National Park, home to the country's famous waterfalls, recently reopened its park gates for local residents, who must respect safety and hygiene protocols while circulating. Only 200 people per day can visit the national park, reservations must be made in advance and entry is limited to groups of 50, in order to ensure social distancing.
"We ask for patience because after each activity we enable in the province we have to measure its epidemiological impact. We have to be careful to see how this reopening goes. Hopefully it will be the beginning of something," said deputy provincial governor Carlos Arce, introducing the new phase of tourism in the province.
Finally, San Juan Province has restarted tourist activity for residents in all its municipalities, after more than 100 days of mandatory lockdown. Launching its "San Juan for San Juan" campaign, authorities played up offers, with significant discounts on accommodation and tourist activities. Last weekend, 70 percent of the almost 9,000 hotel beds in the region were reserved, according to the provincial Tourism and Culture Ministry.
The head of the portfolio, Claudia Grynszpan, said that "there is a very important level of reservations for the start of the tourist reopening," which shows that "the people of San Juan want to visit other places in the province" and support local businesses. She said officials are working "to satisfy that demand under strict biosecurity protocols."
Some provinces, however, have had to roll back plans to restart activity as new cases of Covid-19 are confirmed. San Luis Province, for example, had everything ready to go as of July 8, after more than 100 days of quarantine. However, after a new case of the novel coronavirus was recorded last weekend, officials put the brakes on plans. Something similar happened in Catamarca, which registered its first positive case of coronavirus this month.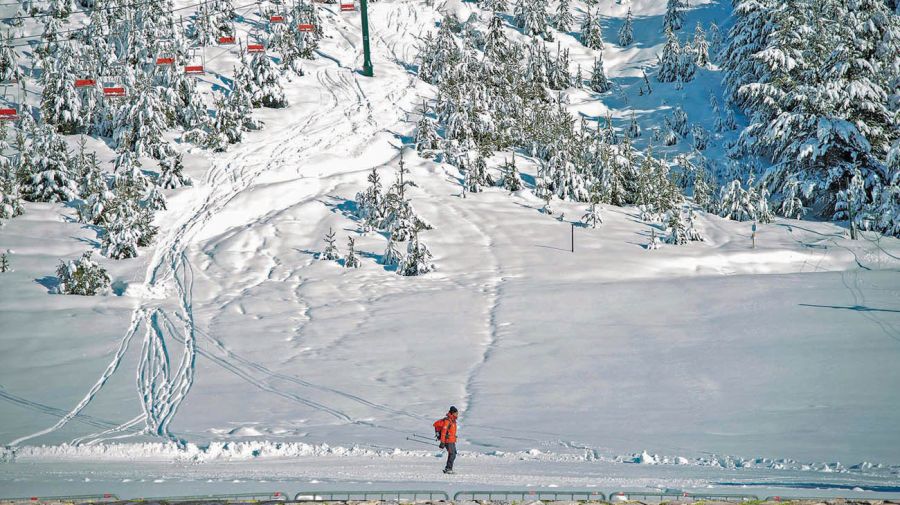 An interrupted winter break
In reality, few of Argentina's provinces have had the chance to restart tourism. Most representatives from the sector agree this year's winter holidays, which are now starting in Argentina, will be a "lost season," with tour guides, agencies and hotels thinking on how they can hang until 2021.
Some skiing centres, such as Las Leñas in Mendoza, have decided not to open this year, while others are waiting for official authorisations to come through, at least for visits from local residents. Many companies are eagerly awaiting the word, having already drawn up sanitary protocols in the case they reopen, planning for social distancing, the mandatory use of face masks and temperature checks for all visitors.
"We consider the 2020 season as lost, at least for those of us who work on winter tourism," said Pablo Torres García, head of the Sky Centres Chamber (CAEM). "Winter tourism generates 5,000 direct jobs and 65,000 indirect ones. It's an industry in crisis, which will stop generating income of up to one billion pesos."
Argentina has eight large ski centres on the Andes mountain range, located in five western provinces and in Patagonia. Some of them are visited every year by European teams to train during the boreal summer, as is the case of Cerro Castor de Ushuaia, in Tierra del Fuego.
The famous Alta Patagonia Cerro Catedral of San Carlos de Bariloche is Argentina's most traditional and popular spots, which draws in snow-loving tourists from the country and abroad, mostly Brazilian. But with flights suspended until September at least and Argentina's borders closed, winter tourism seems an unfeasible prospect.
Local authorities estimate that in July Bariloche will record losses of 3.6 billion pesos in all aspects such as tourism, taxes, services. Almost 90 percent of formally registered jobs in the city, around 50,000, are related to tourism.
A similar situation is experienced in other winter destinations such as San Martin de los Andes and its Chapelco Sky Centre.
Thinking ahead
Long-term predictions are very difficult at the moment for almost any sector, but especially so in tourism. What is clear is that when travellers return nothing will be the same – mandatory social distancing, reduced personal contact and greater hygiene and sanitation will be just some of the measures of the new normality facing travellers.
The global collapse of tourism has broken countless businesses and millions of people lost their jobs. In this uncertain and chaotic time, however, planning strategies that will revive tourism and regional economies in the short and medium term is essential.
"Travellers are waiting for innovative tourism products backed by biosecurity protocols and contribution to sustainability," said Natalia Bayona, expert in Innovation and Digital Transformation at the World Tourism Organisation. "The development of segmented experiences will be important to revive the sector."
Restoring confidence is perhaps one of the keys to recovering travellers. And this will be achieved through coordinated strategies and actions throughout the value chain of the entire tourism sector. Bayona highlights the importance of safety and hygiene and smart marketing, convincing customers that all the measures that are being taken.
Traveling post-pandemic will essentially require being smart, thoughtful, and meticulous. To select a destination, the local health system and the protocols used by each hired tour operator must now be taken into account. At the same time, digital bookings and payments are likely to play a much larger role than before.
"The whole society has to be more meticulous when it comes to living, and not just traveling," Aldo Elías, president of the Argentine Chamber of Tourism (CAT), said. "Tourism is a personalised service and now there will be less possibilities of contact between staff and guests."