The Macri government's attempts to tackle inflation and poverty in Argentina have so far failed to produce their desired results, Interior Minister Rogelio Frigerio said Monday.
"Continuing to lower inflation" and tackling chronic "poverty" are the two key "outstanding debts" the national government has with voters, Frigerio said during a press conference following Monday's traditional cabinet meeting. He was joined by Social Development Minister Carolina Stanley.
"One of the first steps in reducing poverty is putting at the centre of the agenda", Stanley said.
Governments "must tell the truth", she charged, alluding to a practice during the former Kirchner administrations of manipulating INDEC statistic bureau data on poverty and inflation.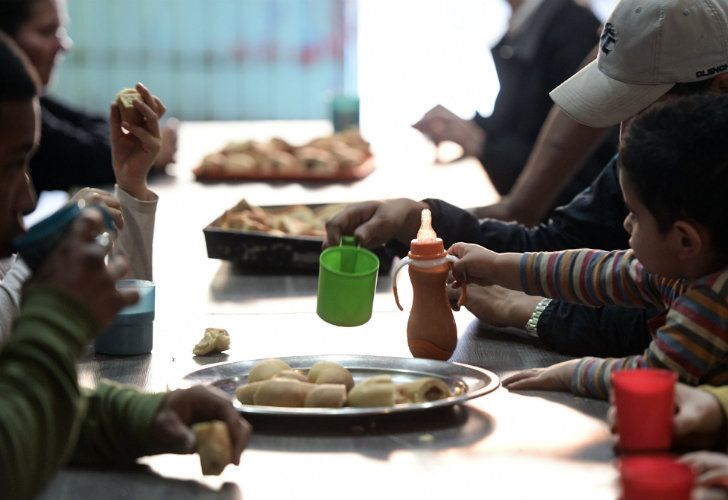 POVERTY
A report last week, by UNICEF, created in conjunction with several local universities, revealed that 48 percent of Argentina's children and adolescents under 18 are poor, according to the organisation's multidimensional definition of poverty.
Of those 6.3 million children, a further 20 percent live in extreme poverty, the UN organisation said.
Traditionally, poverty has been defined by a household's inability to financially cover a basic basket of goods and services, such as consumer goods and rent. Extreme poverty is defined as a household's inability to meet the financial cost of a basic food basket.
TAKING STOCK
Macri officials are enjoying a brief respite from the country's otherwise feisty political cycle, following the successful hosting of the G20 Leaders' Summit in Buenos Aires.
However, unofficial campaigning for the 2019 general and presidential elections is expected to begin within a matter of weeks, with the ruling Cambiemos (Let's Change) coalition expected to suffer losses at the ballot box over its perceived mismanagement of the economy.
In June, Argentina signed a US$ 54 billion stand-by loan deal with the International Monetary Fund after the national currency, the peso, nosedived.
It and other factors, like the government's rollback of multi-billion-peso consumer transport and energy subsidies, have added to inflation, Argentina's most chronic of all economic ills.
Inflation to October came in at 39.5 percent, with the figure expected to surpass 45 percent by the end of the year. A recent survey from the Central Bank predicted that the annual rate for 2018 would come in at 47.5 percent.
-TIMES
In this news