It's morning in the Delta port of Tigre and a veterinary surgeon starts up her boat. She's off to to see her confined patients in the surrounding islands north of Argentina's capital.
Leila Peluso, 27, navigates around 100 kilometres daily through the rivers and creeks of the Paraná Delta in the first mobile veterinary service of the zone, an area highly dependent on tourism but which now lies mostly empty.
Only 30 minutes out of Buenos Aires, the inhabitants of a Delta crisscrossed by creeks and canals rather than streets have been more isolated than ever since quarantine began on March 20.
"We're more isolated in the Delta but that does not mean the virus has not arrived, there are some cases but few," Peluso assures AFP.
Argentina has already topped 3,000 dead from the coronavirus pandemic as it heads towards 200,000 cases, of whom 90 percent are concentrated in Buenos Aires and surrounding areas. At the start of the week Tigre counted 32 dead among around 1,900 cases.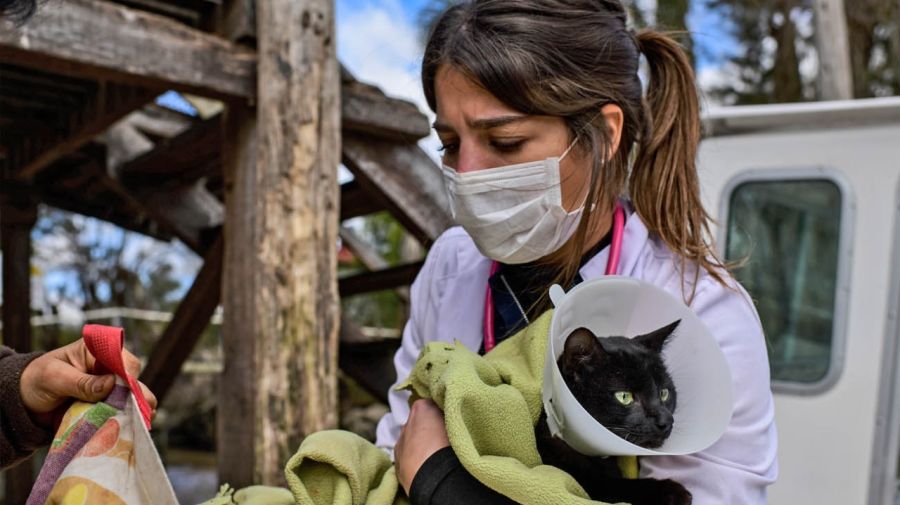 During the quarantine period, Peluso's work has become "indispensable."
"People cannot take their pets on any bus lancha [motorboat], now there are less services due to the pandemic," she explains.
The bus lanchas connecting the islands pass by with few or no passengers aboard, since only workers performing essential services are permitted.
After around 20 minutes of navigation, she moors at a family home to attend the house dog. From there she will visit three more homes, attending to a cat, a dog and a goat.
Stretching over some 14,000 square kilometres, the Paraná Delta is the fifth biggest in the planet with around 20,000 permanent residents. The last part before draining into the River Plate belongs to Tigre district with a lattice of some 350 rivers and creeks.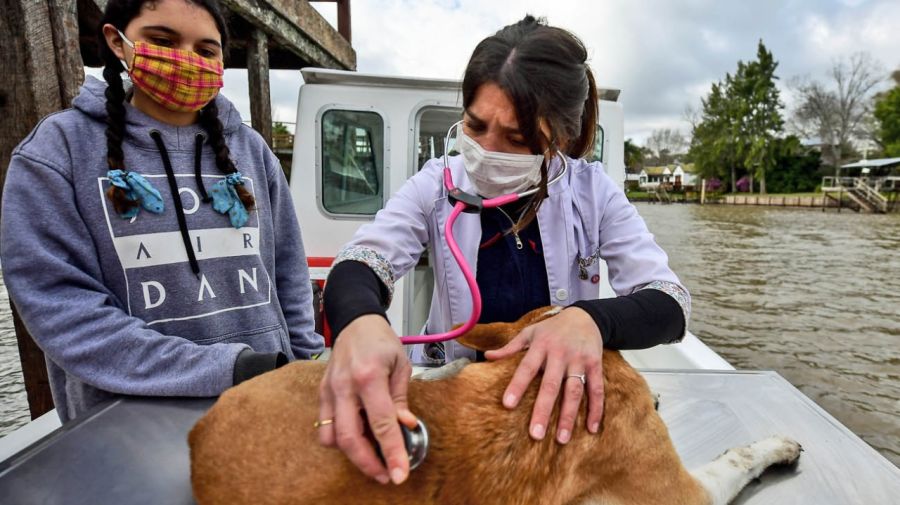 Peluso has the only veterinary consultancy covering the islands.
"I'm the only one who has a lancha prepared for attending aboard. I have a stretcher, an ultrasound and a microscope as if it were a veterinary clinic but on water," she explains aboard her boat, seven metres long and complete with cabin.
Around 6,000 inhabitants permanently reside on the islands, which comprise 60 percent of municipal territory.
In normal times, the population doubles between Fridays and Sundays with the influx of tourists and weekend homeowners.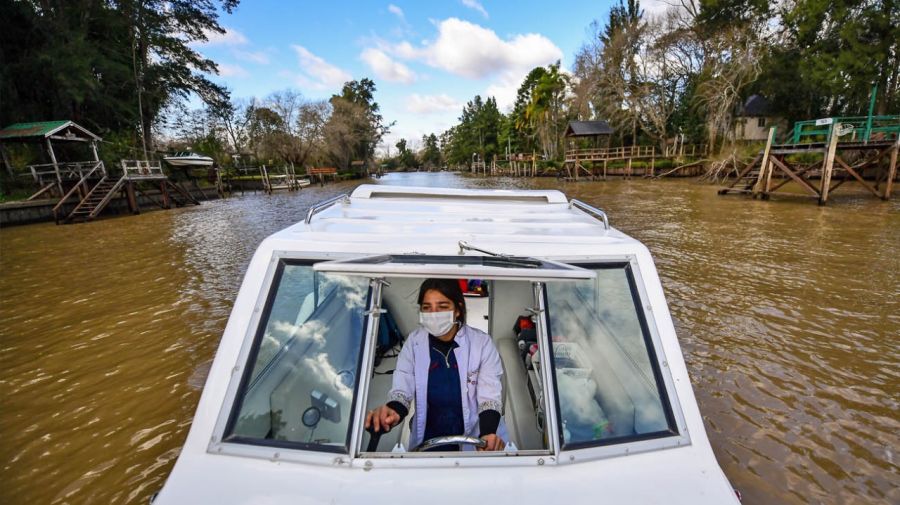 The natural surroundings and the distance between houses make for a certain safety.
"Ever since I graduated, I've worked in the Delta. At first I took the bus lanchas, then I could buy a dinghy but that was complicated whenever there were south-easterly winds or rainfall until I could save up to buy this lancha," Peluso recounts proudly.
"What I like most is the people on the islands. Before they were always waiting for me with mate and homemade food, giving me sweets. Here my work is more relaxed and the people more grateful," she adds.
The islanders run small-scale enterprises in forestry, orchards and aromatic plants. They also weave baskets which they sell at the port, a traditional outing which drew thousands of tourists until the pandemic arrived.
by Carlos Reyes & Sonia Avalos, AFP