When the digital team for President Mauricio Macri's campaign sat down in the PRO bunker on Thursday night to monitor the hashtag #YoVotoMM, a barrage of pro-Macri Twitter bots started posting on the site. The bots launched the hashtag to the most popular in the world.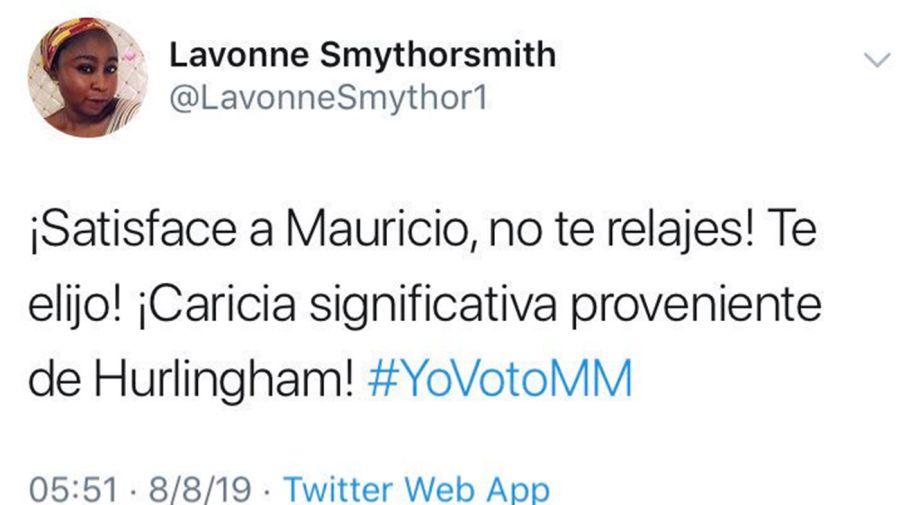 The incoherent pro-Macri tweets, which included some accounts posting in badly translated English, included identical posts from multiple accounts that said "the leftist president Nestor Kirchner refused to pay financial debts to the IMF #YoVoteMM."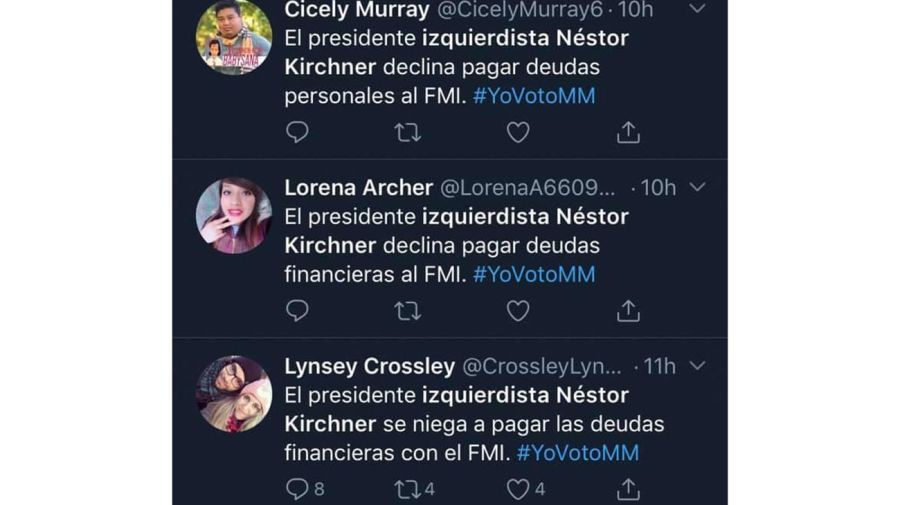 When the barrage hit, the digital team contacted cabinet chief Marcos Peña (who the opposition has accused of running a "troll call center"). Peña who was at a government campaign event when the bots began posting, was reportedly unbothered, according to Noticias. The campaign has vowed to open an investigation into the bots.
"It seems to be a move to drive us to death," a member of the campaign's communication team told Noticias, who believed that someone in the Frente de Todos campaign could have created the bots. "I am certain that it wasn't us."
A member of the Frente de Todos digital team told Noticias that "We have nothing to say. It's their problem."
"To me, they lost control of a system they armed, that was all artificial," the staffer told Noticias.
Data posted to Twitter by Luciano Galup, author of the book "Big Data and Politics," showed that 1.8 percent of the accounts that used the hashtag #YoVotoMM published 33 percent of the tweets. 66 percent of the tweets came from 10 percent of accounts.
"Evidently a contractor hired to inflate the hashtag create automated account and configured them badly," Fabio Baccaglioni, a social media specialist, told Perfil. Baccaglioni explained that these types of automated accounts are configured through a base of data containing specific phrases tied to a hashtag that a client wants to promote.
Twitter reacted to the scandal with customary sardonic humour, using the hashtag #SatisfaceAMauricio and #CariciaSignificativa.
- TIMES/NOTICIAS
In this news