Like so many places in Rosario, the 7 de Septiembre neighbourhood is no man's land, or rather, narcos' land. Located in the western reaches of the city, the FONAVI (National Housing Fund) complex of monoblock towers is the scene of an endless battle. Last Sunday two more deaths were added to the 100 violent deaths registered in the city in Santa Fe Province so far this year.
Local residents have long been pointing out locations where drugs are sold. They denounce them at the local 21st police precinct, only for them to be threatened at their homes later.
Sick and tired, last week they mobilised in front of the plaza where three youths (two of them dead, a third remains in critical condition) were gunned down at the 7800 block of Martínez Estrada.
From that plaza over 300 persons later marched on the 21st precinct, demanding justice. Some hotheaded youths hurled clumps of earth and tried to paint the front of the building, accusing the police of connivance with the narco gangs that plague the neighbourhood.
As the sun set last Sunday evening, three friends were sharing cans of beer in the plaza located on the 7800 block of Martínez Estrada, when they were surprised by a passing car spraying gunfire. The bullets claimed the lives of Lautaro Gómez and Ezequiel Cantero, while leaving their friend grievously wounded.
"We had to call a march to give visibility to this problem, to get the media to come here and listen to us. We cannot go to the police because afterwards they tell the narcos who threaten us. We're fed up with nobody doing anything. The politicians of Rosario are not interested and neither are the judges so it is we who have to live locked up," said one middle-aged woman in the midst of cries for justice for the murdered youths.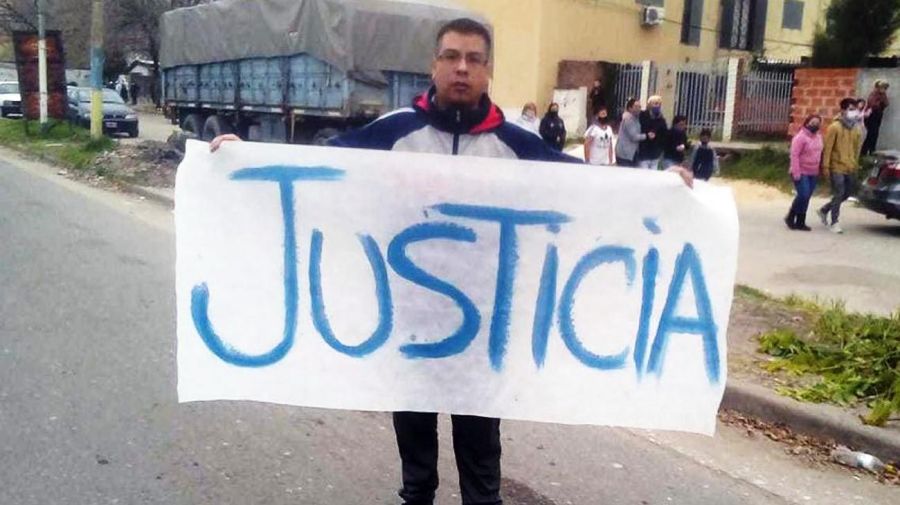 There is a crossfire of accusations on Facebook between neighbours, who argue as to whether the dead youths were innocent or themselves the members of some gang that stalks the local streets.
The sale of drugs has formed part of the landscape here for many years. Nothing is new in 'El Siete,' as the neighbourhood is known. One of the gang leaders, Gustavo Martinotti, better known as 'El Toro' and a member of Rosario Central football club's barra brava hooligan gang, was arrested two years ago, but within the neighbourhood they maintain that he "keeps running his people and we don't even know whether or not they released him," as one put it. Others identified Toro as the right-hand man of the dreaded Tuerto Cárdenas, a notorious criminal sentenced to nine years in prison for drug-trafficking.
"Those boys were innocent, one of them was about to become a father. How can they fire gunshots at a plaza, where there are always kids kicking balls around? This neighbourhood changed for the worse years ago. I've lived here for the last 30 years and what's been happening recently is deplorable with gunshots every day," said another middle-aged woman accompanying the demonstrators.
Eva was born in 'El Siete.' She grew up alongside the slain young men. She also knew a lot of addicts. Today she works against addiction and violence.
"When I was 20, I saw kids around the corner doing strange stuff but thought nothing of kids my age taking drugs on my doorstep where I could see them," she said. "Afterwards I did take an interest and wanted to be a social psychologist specialising in addictions. The addict emerges from a family context," she affirmed.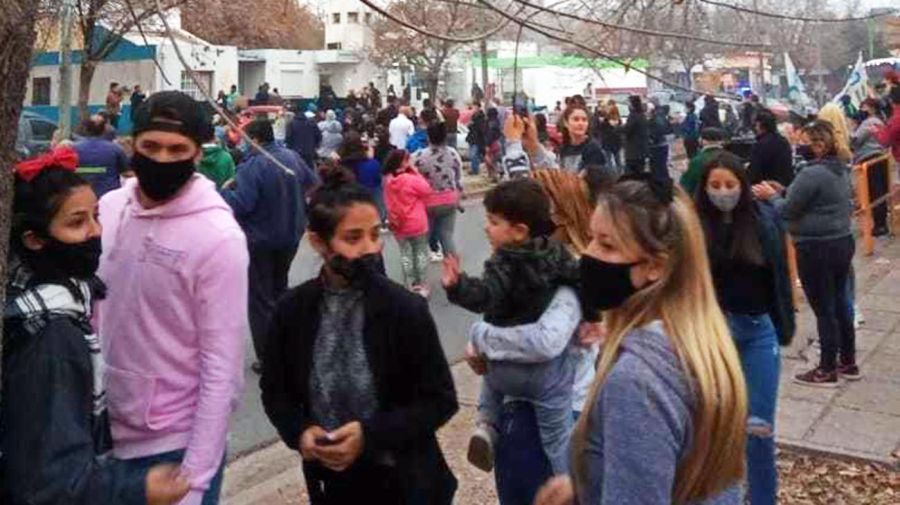 Eva works in rehab centres as a therapeutic assistant. "Within the neighbourhood we all know each other, it's like a town or village." She said the barrio has changed. "A while ago you could walk around knowing that nobody was going to rob you. Crime has changed many things and now kids of 14, 15 or 16 have no codes of conduct. It is quite normal for somebody to upload the sound of gunfire, an almost nightly occurrence, to the neighbourhood Facebook pages."
She warns that the impact of "the turf wars of drug-traffickers can be seen in every Rosario neighbourhood and we are no exception. Children grow up in anguish, to which they find the exit via drugs."
According to Eva, "with no school, you see kids of 8, 9 or 10 out in the street at a loose end. It's very damaging what is happening and we'll be seeing the consequences shortly."
"Today's kids have no interest in the construction of an individual personality (or ego in psychological terms), they can rob or kill, nothing interests them – today they're alive and they don't know about tomorrow, so anything goes."
by Santiago Baraldi, from Rosario for Perfil
In this news