"There is no justice here or anything. Politicians fight, but nobody solves anything. A few years ago this was a beautiful city to live in. Now you can't go out on the streets."
Ana María is talking about the death of her son, Sebastián Cejas, who was murdered just last week, right in front of her.
The 38-year-old was shot in the chest as four people stole his car in Rosario, the largest city in Argentina's northeastern province of Santa Fe. He was killed while he was waiting, along with his mother, to pick up his father from hospital after a round of tests.
"He was a nice and good boy, hard-working. What happened [to him] is unforgivable," his mother told AFP.
Argentina's third-largest city by population, located on the the Paraná River, Rosario has suffered an escalation of violence for many years, worsened by the high proliferation of drug gangs.
"Hopefully justice is done, but I no longer believe in anything," says Ana María, as she complains about the lack of training and tools for police officers.
"They put 20-year-olds [out there] with a gun that they don't even know how to use," she says dismissively.
With 156 confirmed victims already so far this year – Rosario sits at the top of a list of cities in Argentina with the highest homicide rate – 15 per 100,000 inhabitants, triple the national average of five per 100,000.
'Like a double pandemic'
Jorge Bitar, the director of the city's Hospital de Emergencias Dr. Clemente Álvarez says the pressure from crime and violence is having an oversized impact on a struggling health system, already under pressure from the Covid-19 pandemic: up until September 18, 326 individuals with gunshot wounds and 264 people with stab wounds have been admitted to the health clinic over the past year.
That same day, there were 24 beds in intensive care units at the hospital – nine were occupied by patients with Covid-19, while the rest were taken up by those with trauma injuries, including those injured by bullets or stab wounds.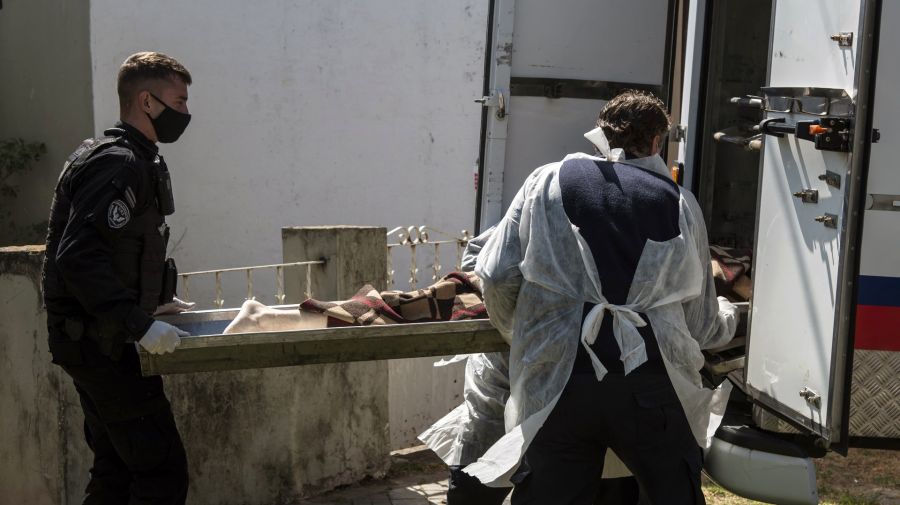 "It is like going through a double pandemic. We have almost the same number of people admitted with gunshots as in 2013 [the year violence peaked in Rosario] and the same pressure as in 2009 when we went through Influenza A... it is a double emergency," Bitar told AFP.
Rosario, a city with a population of more than one million people, has been hit hard by the coronavirus pandemic. Two months ago, the city was like an oasis from the virus crisis, recording around 18 cases each day at the end of July. Now, officials are reporting more than 600 cases a day on average.
Ports, corruption and bullets
Rosario's geographical location, surrounded by dozens of ports on the Paraná River, facilitates the easy entry of marijuana from Paraguay, while cocaine (both in powder and paste form) arrives from regular routes from the north of the country and neighbouring Bolivia, says criminologist Enrique Font.
"The geographical location is a fact, with the waterways, the confluence of three national routes and dozens of ports," Font told AFP.
At the same time, the installation of cocaine 'kitchens' in the area has generated an enormous flow of money and the fragmentation of drug gangs, as they fight over territory. To this can be added, according to Font, a cultural change he calls "acceptance of consumption," in which demand has grown at least as much, if not more, than the supply of drugs.
The problems run deep: sectors of the police and security forces are not only accomplices, they have also been part of drug-trafficking groups. The 2017 trial of the infamous Los Monos gang illustrated this clearly – half of those accused of crimes in the trial were police officers.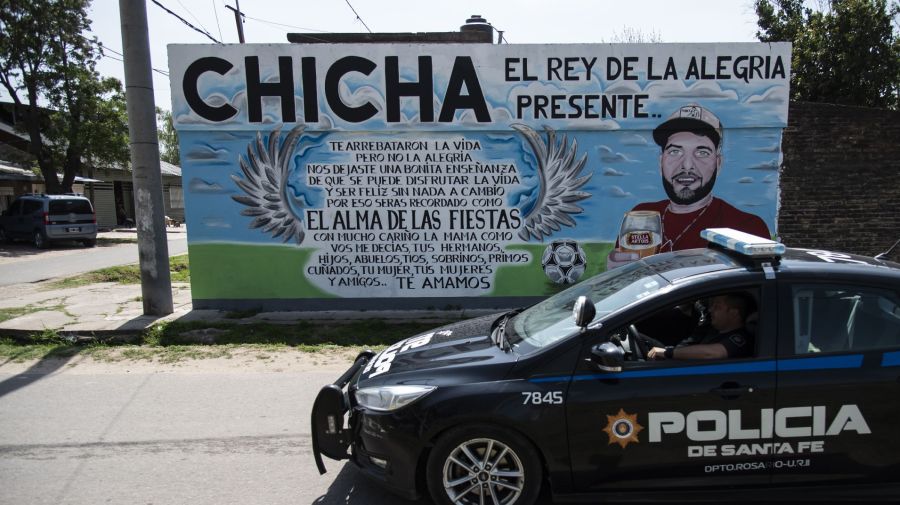 Barrios adrift
Violence takes root in the poorest sectors of the population, especially the urban conglomerate of Greater Rosario, where 41.8 percent of people live in poverty, according to data released last week by the INDEC national statistics bureau.
"The lives of the young are disposable because drug-trafficking [has] changed the geography of the poorest neighbourhoods," Fabián Belay, the coordinator of the Pastoral Social de la Drogadependencia social organisation, told AFP.
"The poorest neighbourhoods of Rosario are plagued by a lack of [available] work and by a criminal organisation that ends up being the last economic alternative for many young people," he sighed.
The violence shows no sign of stopping. Santa Fe Province (with 3.4 million inhabitants) suffered 340 homicides in 2019, almost triple that registered in Córdoba Province (122 homicides in 3.5 million) and Buenos Aires City (102 homicides in three million) , according to official data.
by Jorgelina Hiba, AFP