Riot police fired rubber bullets and tear gas in clashes with football fans near the Casa Rosada on Thursday, as chaotic scenes were seen at Diego Maradona's wake.
Scenes of the incidents were broadcast live on national news channels, with a flashpoint initially at Government House and the Plaza de Mayo as fans forced past security to enter the Pink House to see their idol, prompting Maradona's coffin to be moved.
Other clashes were later seen at Avenida de Mayo and on Avenida 9 de Julio, with police cutting off the capital's main thoroughfare, and in several other streets. Officers fired rubber bullets and tear gas at groups of fans who threw bottles and stones.
Officials shut down the wake, closing off access to Maradona's coffin and ordering it be moved to another room inside the presidential palace after some aggressive supporters took over an inner courtyard and disrupted his lying in state.
Maradona's coffin was taken to the Hall of Indigenous Peoples and locked inside, with three members of Maradona's family standing watch.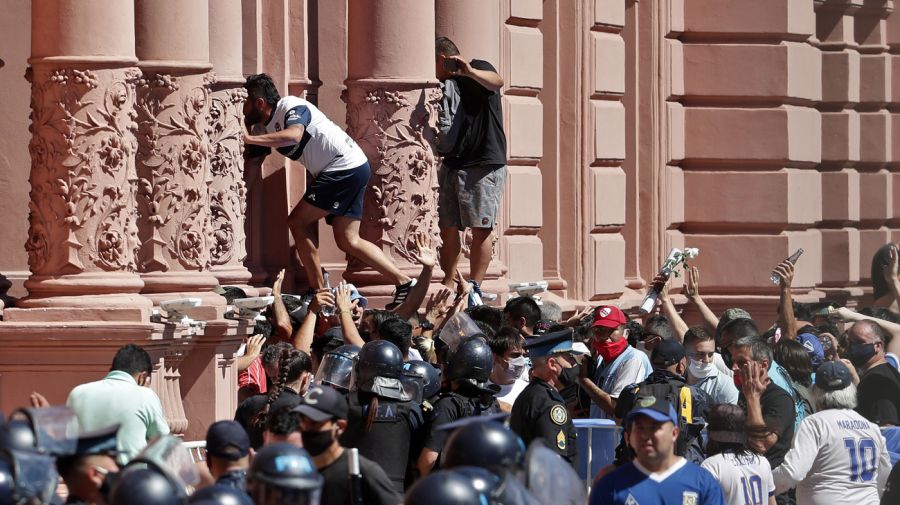 The government had early announced a three-hour extension to the wake to allow time for thousands of fans to pay their respects, with queues still building into the afternoon despite a planned cut-off point of 4pm.
City Police sent a water cannon to the scene as well as sending up helicopters to oversee a security operation, as crowds of fans generally began filtering away from the Casa Rosada few moments later.
Local news outlets said a number of arrests had taken place, with some individuals seen goading police officers into attacking them. Rocks were also thrown at the security forces, with at least one police officer injured.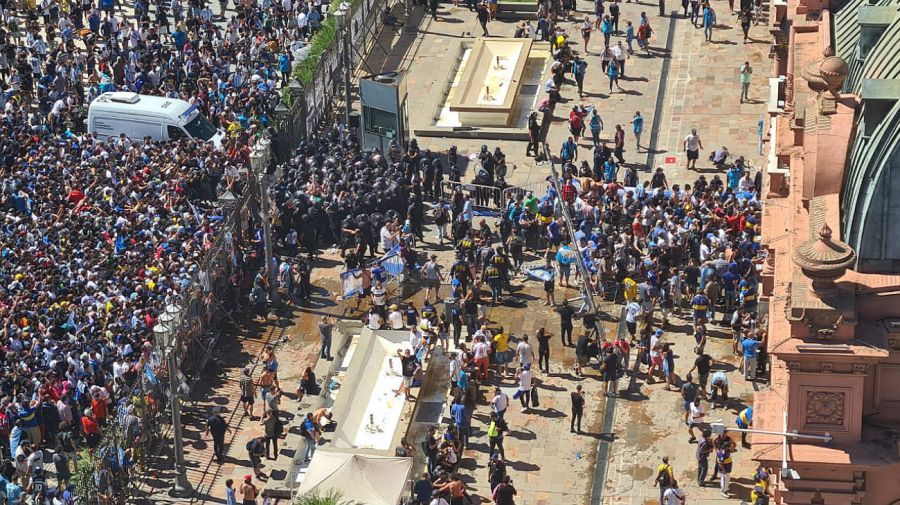 – TIMES/AFP/NA