Intrigue swirls anew in court of Pope Francis
Argentine pontiff accused of 'heresy' by fringe group of hardline traditionalists, as former Vatican bank auditor sparks a flurry of headlines by going public with allegations of wrongdoing and plots.
Saturday 30 September, 2017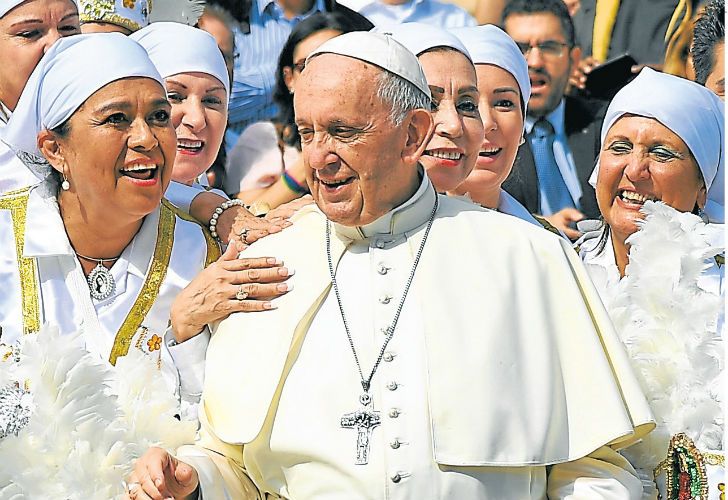 Pope Francis poses with a group of Mexican pilgrims during his weekly general audience at St. Peter's square at the Vatican.

Foto:AFP.